In our 20+ year history of building websites, almost all our clients were initially skeptical about the return on investment from a website redesign; they underestimated the impact the new website would have on their business. After a year or two of relaunch, almost all the clients became converts. They shared comments with us that had three recurring themes. Here they are:
1. A great website creates a strategic inflection point, whereby a business starts experiencing a major change due to clarity realized during the website strategy development process: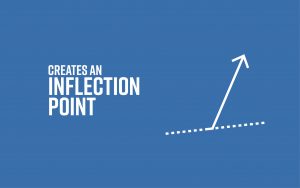 2. A great website changes organizational trajectory, when a business sheds an old skin and puts on a new skin which re-energizes the prospect, customers and the team: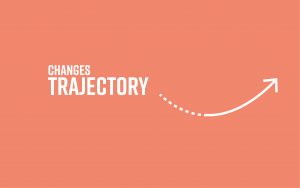 3. A great website realizes a new organizational destiny, whereby the organization musters the courage to unapologetically pursue its vision: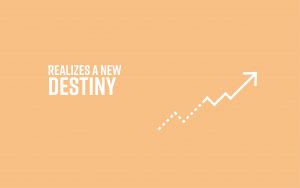 We often hear stories from skeptical prospects about their new websites not liberating prosperity. What's the difference? We believe the difference is our approach to website redesign, which is equal parts an exercise in business strategy, creative strategy and search engine ranking strategy – all fused together into a single website redesign project. i.e.
Website Redesign = Business Strategy + Creative Strategy + Search Engine Ranking Strategy
In the websites we build, these elements are "baked" into every aspect of website experience redesign i.e. discovery, website strategy, information architecture, design, copywriting, storytelling, persuasion, search engine optimization, development and launch. God is truly in the details and details matters to each of our craft-minded professionals at Elliance.
Learn more about our website design services.