Elliance is proud to launch the first responsive website for naturopathic medicine in North America for Southwest College for Naturopathic Medicine (SCNM). By outsmarting the competition and with its history of firsts, SCNM has once again proven that it is indeed the most innovative college for naturopathic medicine.
The entire process of launching the website took almost one year, the four months being spent on articulating their new brand position: "Simply Inspiring". Our interviews with SCNM faculty, students and patients made us realize that SCNM is a storehouse of inspiring stories of patients being healed by craft-minded Nauturoapthic Doctors. We also met a wide array of alumni who were respectable leaders living lives as ND's, as researchers for Neutrceuticals, as authors of ground breaking work in Naturopathic healing, and as members of integrative medicine practices.
The new website is the first expression of the new brand position and comprises of two parts. The first part is the website for the SCNM medical school at www.scnm.edu:
As you can see below, the website works beautifully on smartphones, tablets and desktops: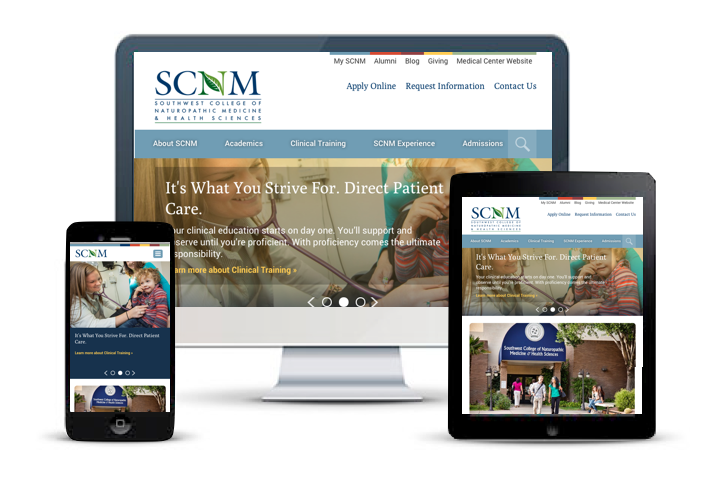 The second portion of the website is dedicated to the SCNM medical center, where the SCNM professors – all ND's – practice their profession and take SCNM students on rounds to give them the opportunity to transition from students to practitioners.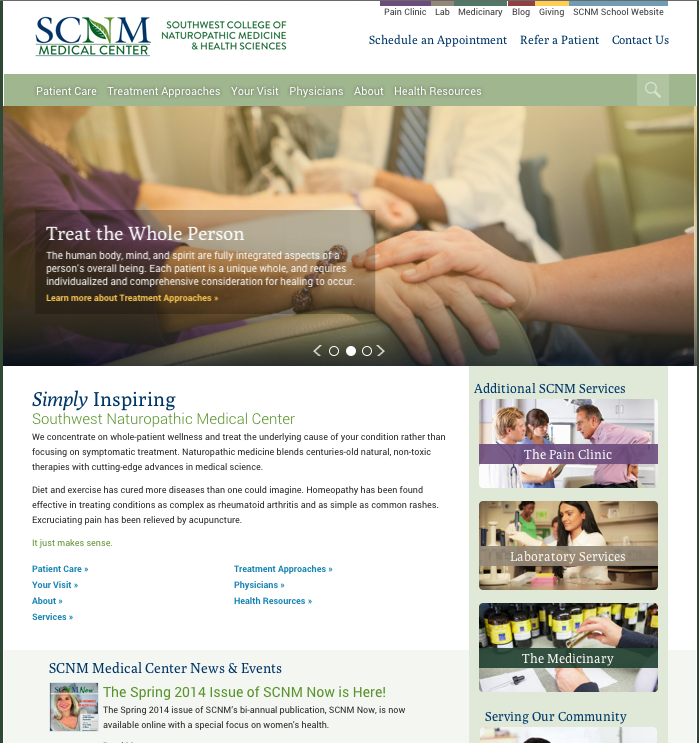 As part of the brand rollout, Elliance has also strengthened the SCNM recruiting presentations and is now working on relaunching the new SCNM viewbook. All the new marketing touch points are inspired by their new brand position. It truly is a beautiful thing. Stay tuned for further updates on this blog.
If you are seeking college website design agency, please see our work and consider partnering with us.