The litmus test for greatness of a web design agency is how well it can operate in tight spaces.
We were recently asked to create miracles in extremely small spaces, within the constraints of pre-existing templates and CMS for Carnegie Mellon's Masters in Software Engineering program. Yes, we redesigned their logo, rewrote the critical copy, fortified the calls-to-actions and strengthened the information architecture of their website, but we were really proud of the headers we created for them. They are confident, tell stories and invite prospects to explore the programs. Judge for yourself: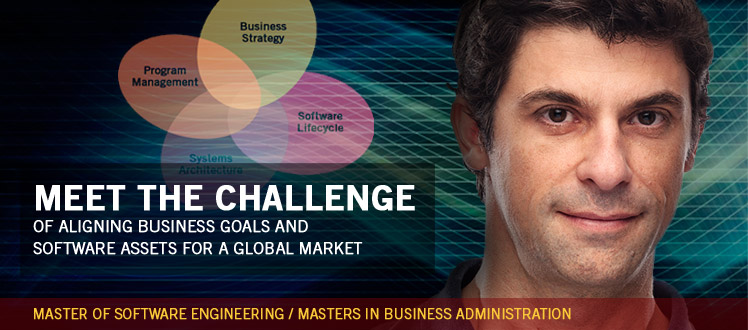 Now, who wouldn't want to join the club of these smart software engineers? Even though the jury is still out, it appears that these miracles in tiny spaces have led to an increase in applicants. Wow, indeed. More to come.
As our prestigious 2009 Interactive Media Awards show, we are one of the top higher education web design agencies and in the US. We share this limelight with firms from London, Miami, San Francisco and New York. How did we achieve this amazing feat? By gathering some of the best talent and by doing some amazing work with many forward thinking clients.
If you are seeking college website design agency, please see our work and consider partnering with us.