Tom Friedman, op-ed columnist for New York Times, recently concluded an article with this wonderful line: "when outstanding becomes so easily available, average is over." This applies perfectly to our most recent client, Manchester Business School, which offers a truly Global hybrid MBA, where students can take classes in any of their global centers located in 7 cities/countries across the globe: Miami, Sao Paulo, Dubai, Shanghai, Hong Kong, Singapore and Manchester. We have been challenged to drive enrollment for them in North America, attracting Economist reading, country hopping, global nomads.
Here is some of the work we are doing for them, which I thought you might enjoy:
Their upgraded homepage, which we enhanced within the framework of their template and CMS, and positioned them as a Miami business school: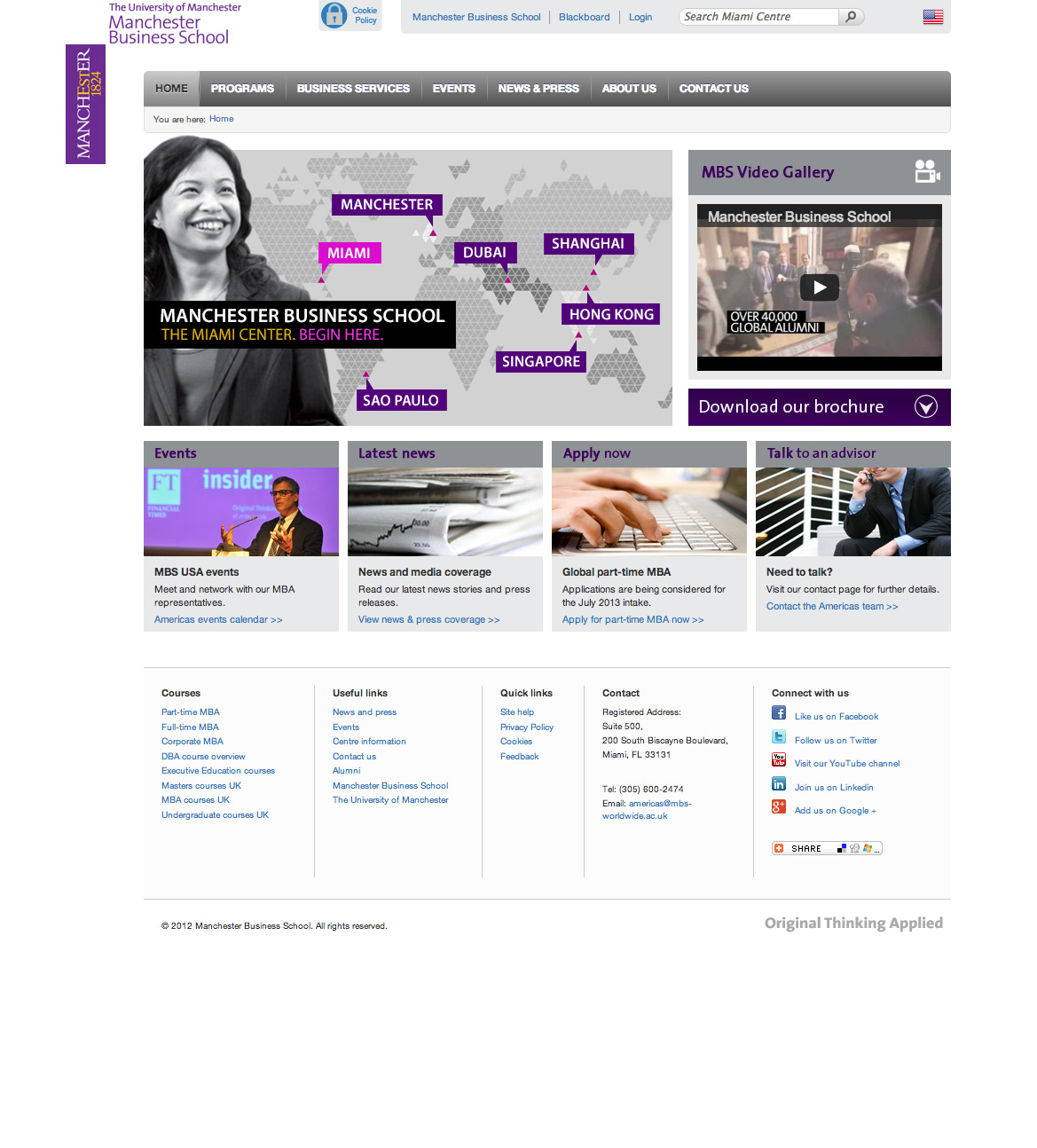 Their upgraded global mba page: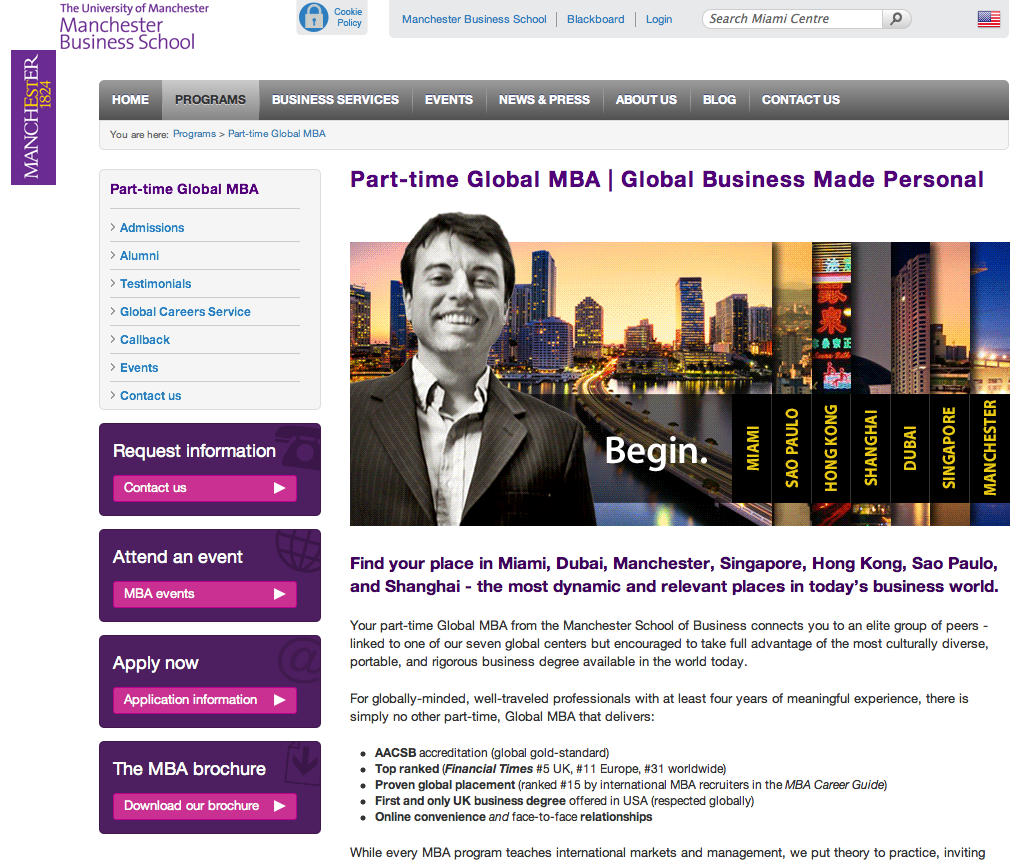 Their upgraded Miami page, again positioning them as a business school in Miami: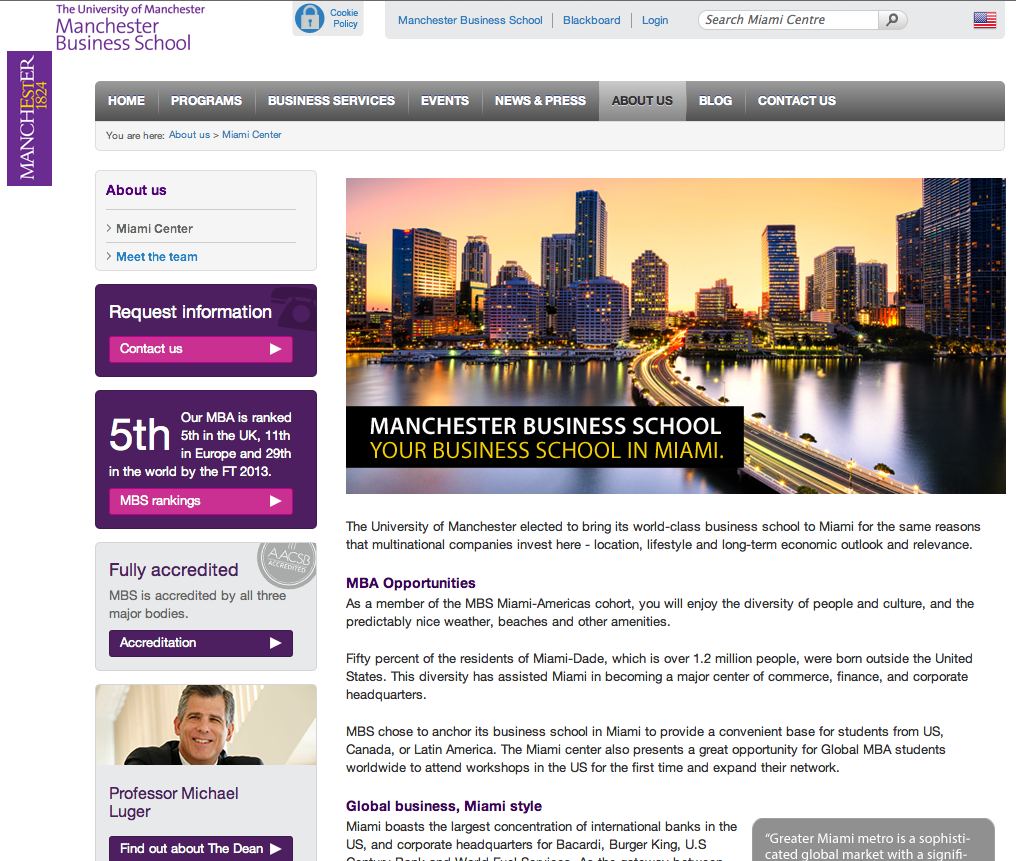 Their upgraded about page: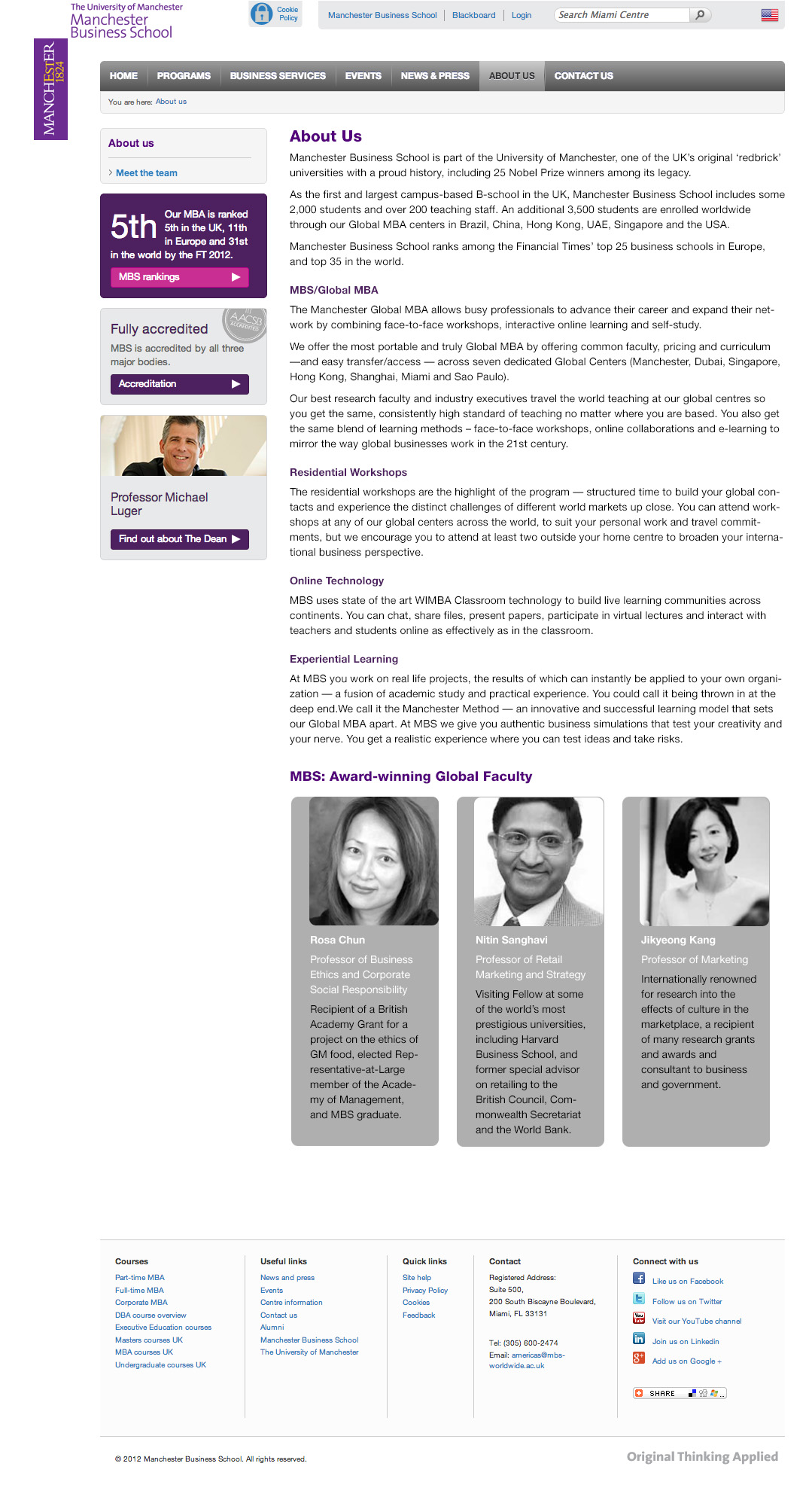 and one of their new global MBA banners:
We have seen lots of global MBA programs, but nothing like Manchester's because for only $47K, students can take classes mostly online and rub shoulders for a week every semester with their cohort in one of their seven global centers. Now that's a game changer. Cosmo Cool.