The primary goal of digital content marketing is to earn attention and grow brand reputation by providing valuable content – that informs, persuades, engages and delights prospects and customers.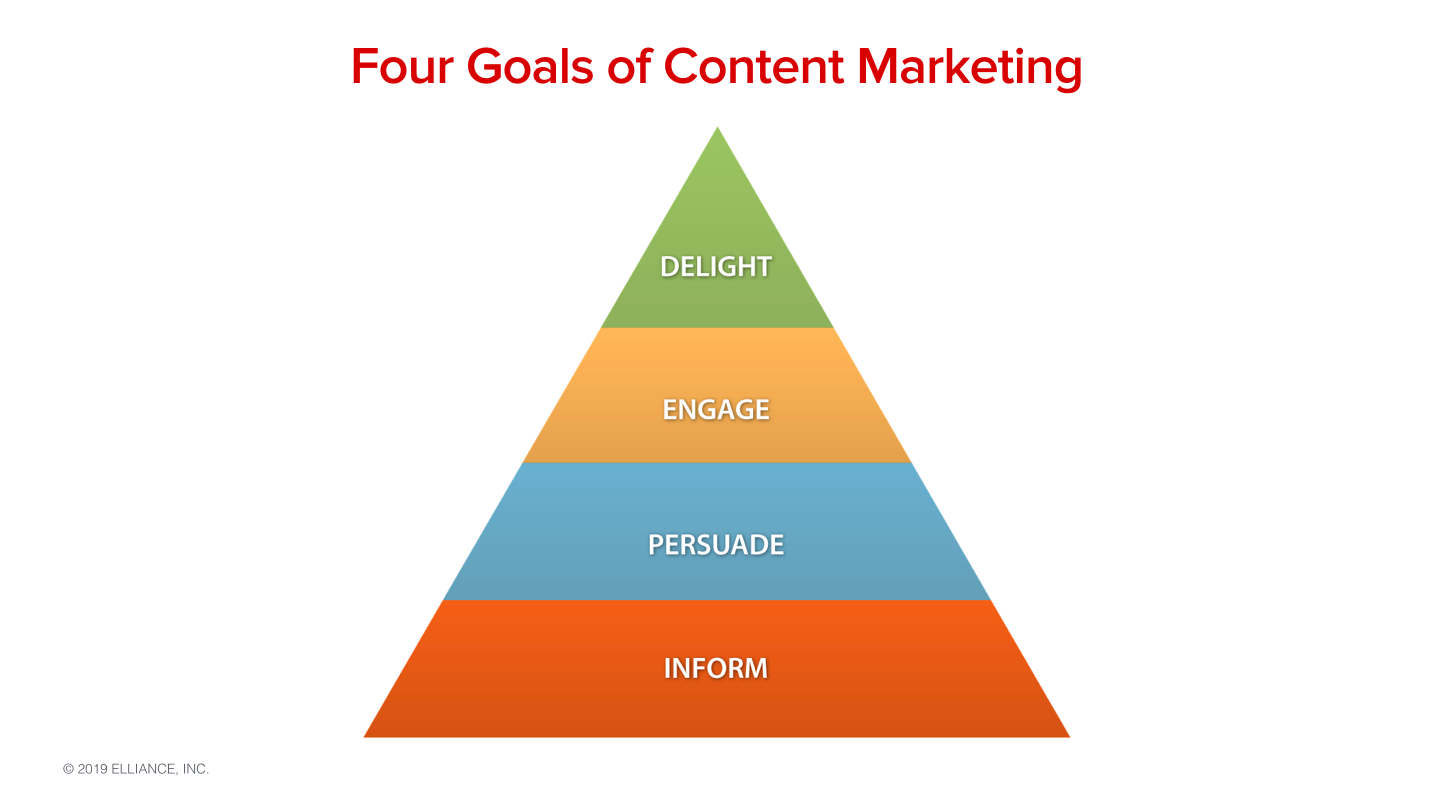 However, delivering on this goal has turned into an all-out arms race, with three distinct generations of content marketing.
First Generation: Core Content
In the beginning, marketers equated content with website copy and photography. Copywriters and storytellers elevated the website copy – presenting the facts and persuading the prospects with engaging content; professional photographers were hired to lift the website experience with beautiful imagery that told visual stories.
Core Content = Copy + Stories + Photographs + Press Releases.
Second Generation: Enhanced Content
Once parity was achieved in basic content, marketers expanded the concept of content to include blogs and juiced up the copy, photographs and blog posts with keywords to secure page 1 rankings on Google.
Enhanced Content = Core Content + Blog Posts + Social Media Posts (all powered by SEO Keyword Lexicon).
Third Generation: High-Fidelity Content
As more marketers started creating blogs, the battle for attention is now pushing marketers to raise their game.
Now marketers are continuously generating keyword-inspired, relevant and high quality content, such as infographics, videos, thought leader interviews, articles, white papers, field guides, posters, animations, slideshows and microsites.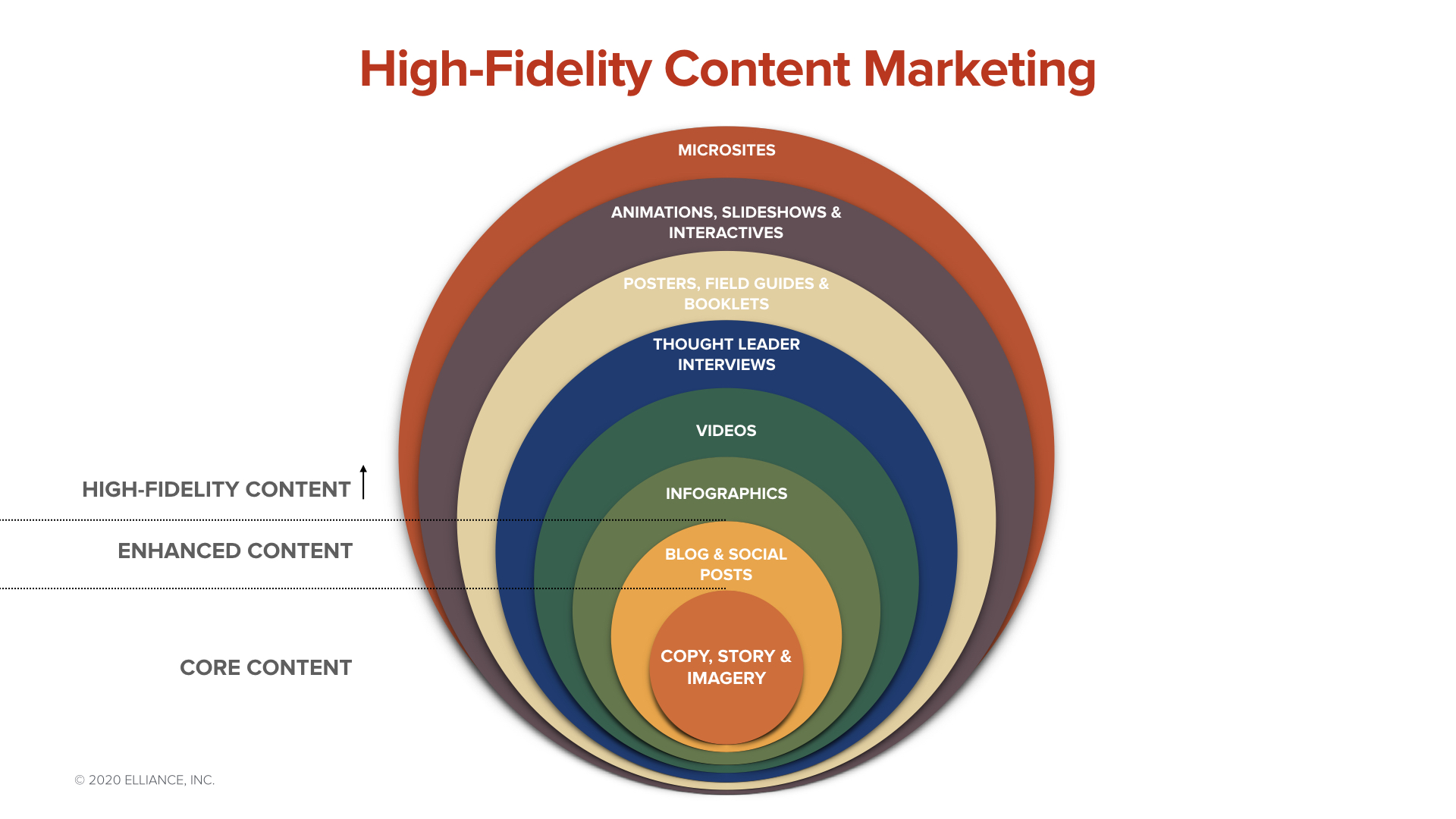 High Fidelity Content = Enhanced Content + infographics + videos + thought leader interviews + white papers + field guides + posters + animations + slideshows + microsites + more.
Once created, the high-fidelity content is reused and repurposed in as many ways as marketers can imagine. It is promoted via the marketer's owned media – website, blog, social media and email – to encourage peer-to-peer sharing.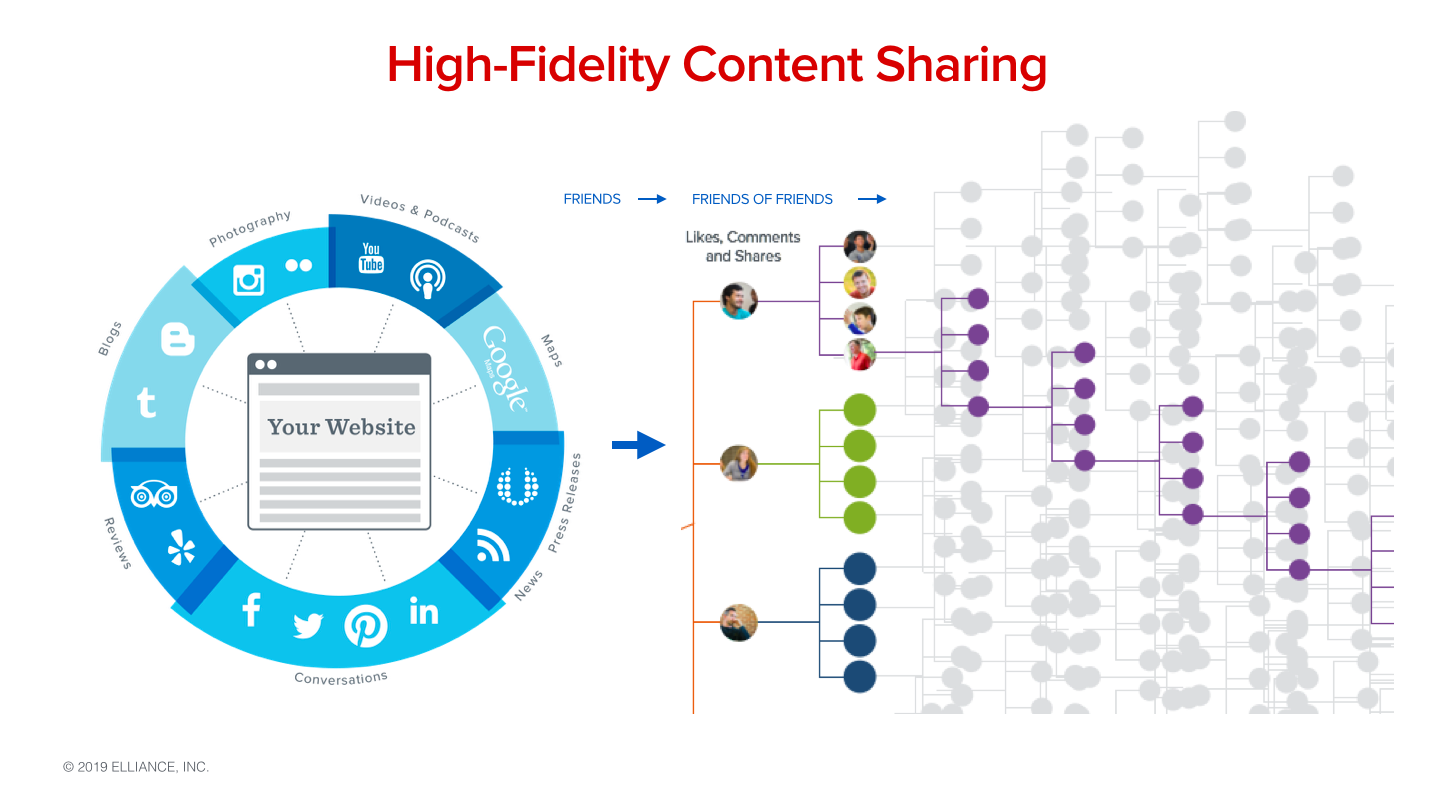 Next, the high-fidelity content is promoted through content discovery networks such as StumbleUpon and Outbrain.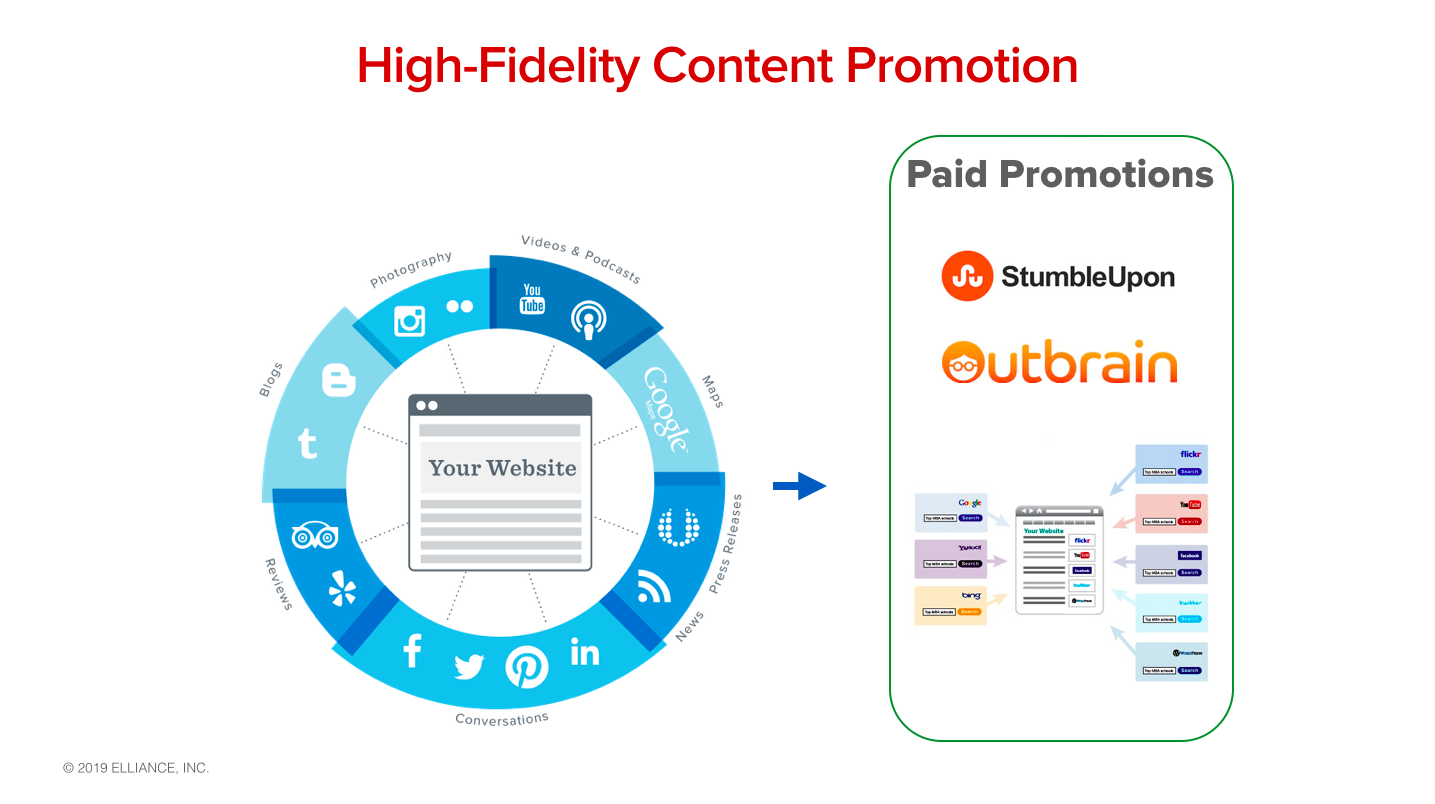 Done well, the high-fidelity content elevates brand reputation and dislodges competitors from search engines for tough-to-rank keywords.
ROI of High Fidelity Content Marketing
In contrast to helpful blog content or informative and persuasive blog content, high fidelity content is more endearing, delightful and engaging. Not only does it generate more exposure and reach than ordinary blog content, it also has a multiplicative effect on the content ROI. This results in an increase in the number of views, likes, shares and interactions, and also grows leads and sales conversions.
Case Study in High-Fidelity Content Marketing
Carnegie Mellon University recently turned to Elliance for help with growing enrollment for its new Master of Science in Product Management (MSPM) program, a first-of-its-kind joint initiative by Carnegie Mellon's top-rated Tepper School of Business and the School of Computer Science. The program struggled to attract aspiring product managers, enrolling only a few students in its first cohort.
After interviewing the program director, admissions director, marketing director, faculty and students, Elliance decided to position this pioneering degree as the best path for people wanting to enter the in-demand field of Product Management.
To realize this goal, Elliance launched a multi-faceted campaign leveraging digital marketing to define, differentiate and promote this unique program. We created a program microsite, a landing page, paid campaign and high-fidelity content. Here are three samples of high-fidelity content we produced:
1. Poster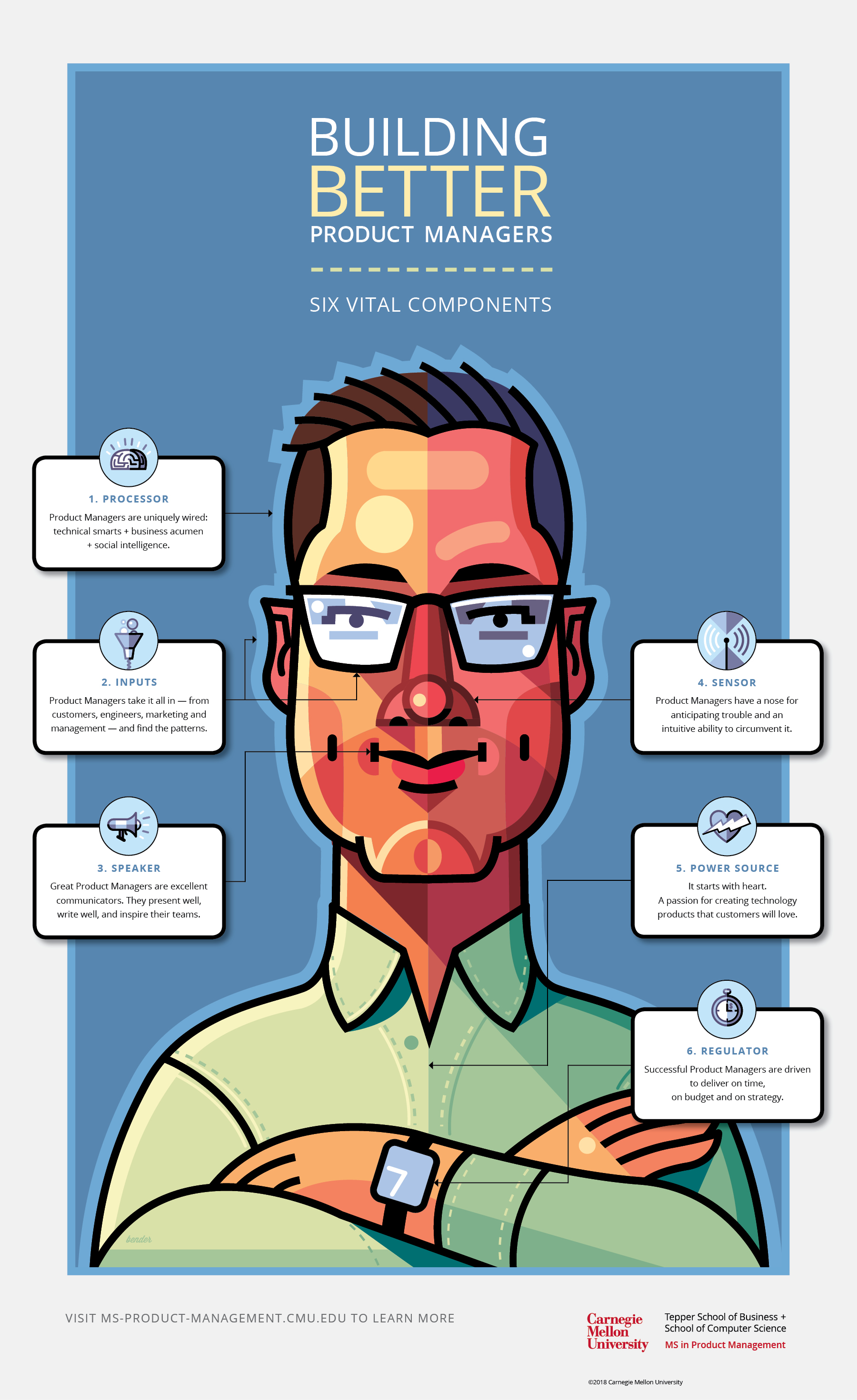 2. Infographic

3. Instruction Manual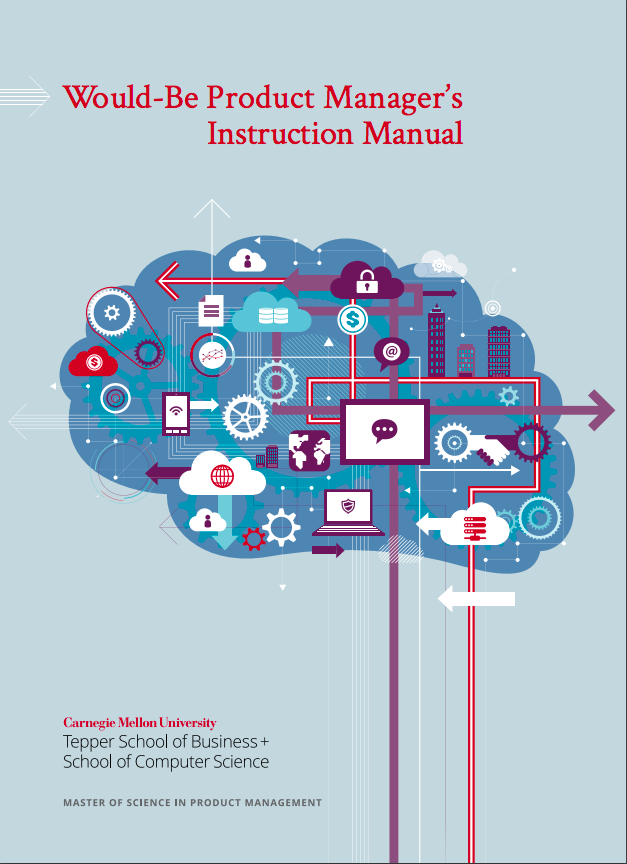 4. Virtual Openhouse Video
5. Launch Career Interactive Infographic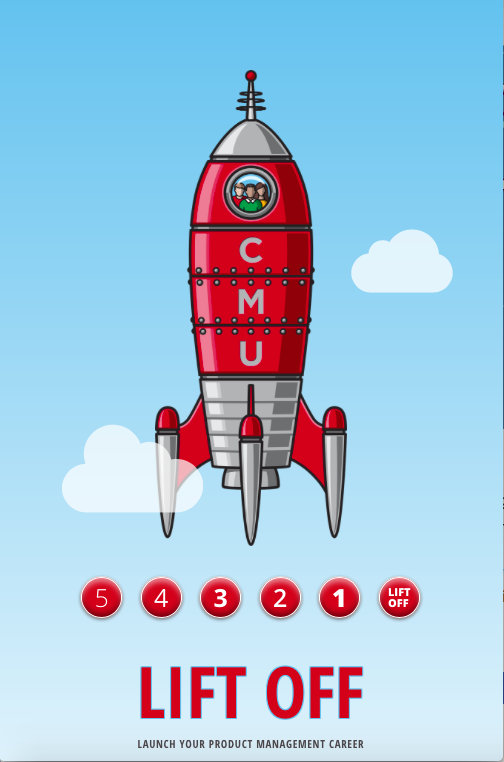 The overall campaign has resulted in a 10X growth in enrollment and is attracting top-tier students. Our efforts to grow enrollment even further are ongoing.
In the upcoming weeks, I'll share more examples of high-fidelity content marketing campaigns we are running on behalf of our other clients.
Learn more about our content marketing services.