Students hold the keys to the survival and prosperity of colleges. Student deposits are moments of truth for Vice Presidents of Enrollment at colleges and Presidents. Cash coffers are either refilled or not. Last minute surprises in deposits can cause a ton of heartache. Thus, the need for intentional strategies to close the deal by increasing student deposits.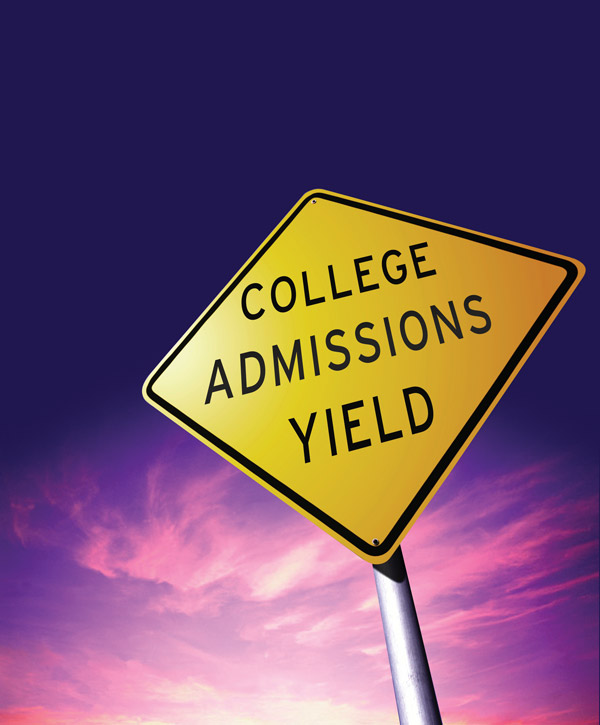 Admissions Yield is the percentage of students who enroll at a university after being accepted. The most sought after colleges in the nation have yield rate rates ranging from 55-75%. Yield rates have been dropping because fewer schools have application fee and seniors are applying to more colleges with the convenience of checking off boxes in college application platforms such as Common App.
Here are eleven strategies that are helping colleges improve their admissions yield:
1. Creating Conditions for Prospects to Raise Their Hands First: Prospective students who find a college and raise their hands are far more likely to enroll than the ones who colleges pursue and apply deliberate search strategies to. To make it easy for prospective students to raise their hands first, colleges are making sure their website is ranked on Google page 1 for important keywords, and their social media posts are interesting enough to be loved and shared. Smart colleges are not shy about revealing and celebrating their culture, school spirit, thought-leadership and outcomes.
2. Ensuring All Marketing Touchpoints Are Right, Tight and Bright: Strong responsive website with persuasive program/experience/about pages, interesting social media channels, clean Wikipedia page, reviews and ratings are all just table stakes. Most schools in distress don't have these in order. As an example, when we worked with Saint Leo University, we made sure that a prospect saw the same message no matter where they entered the brand.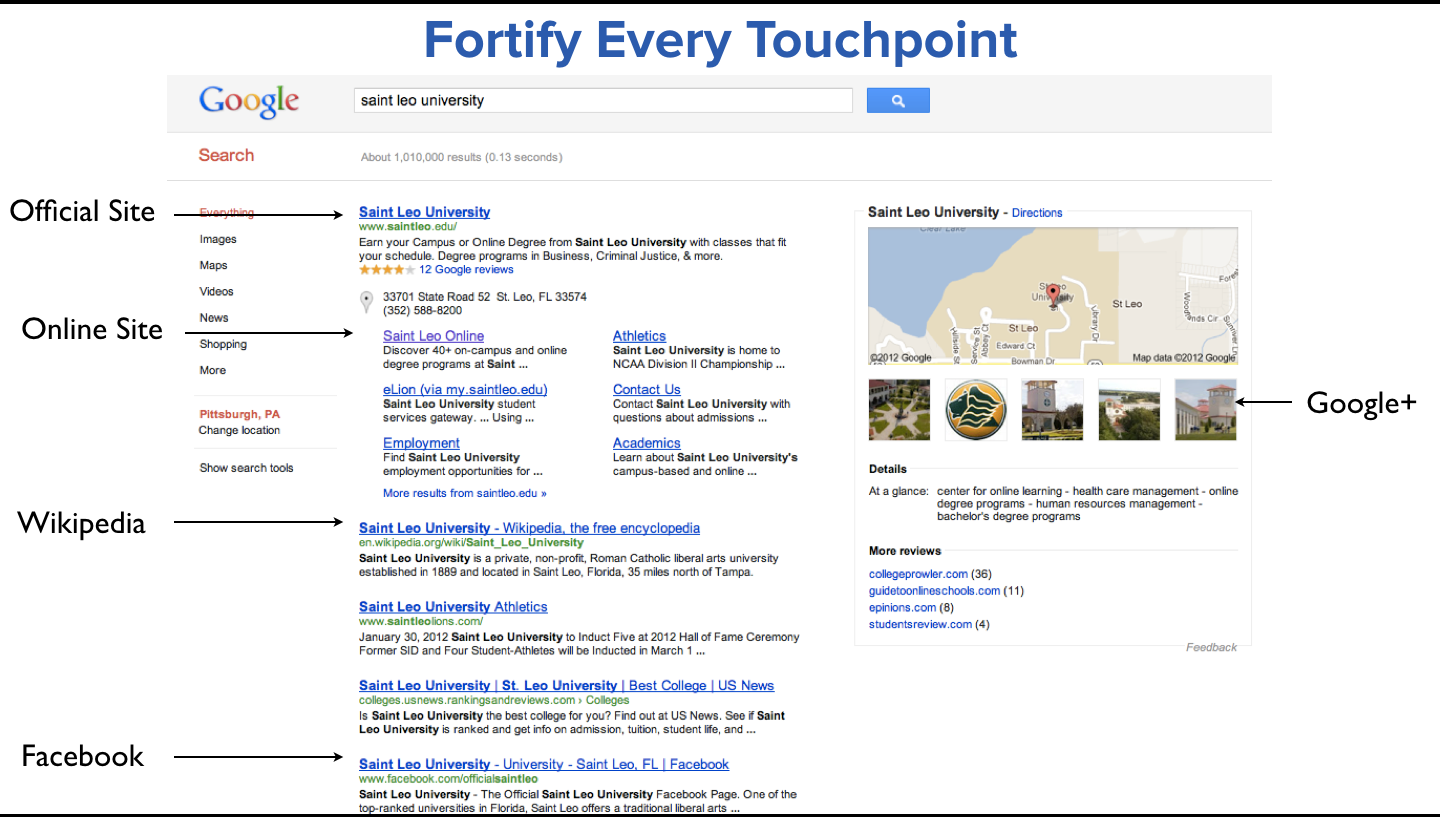 3. Increasing Face to Face Contacts and Enhancing Their Quality: A combination of college visits, alumni outreach, Admitted Student Days will improve yield. But colleges are working hard at ensuring each contact is curated and orchestrated perfectly so it is unforgettable.
4. Offering Early Decision: Preferential consideration for admissions, priority in receiving financial aid, getting choice housing and other reasons why some students choose to commit to early decision in colleges and universities. Colleges which don't have early decision, or early action, are missing out on these early commitments and deposits.
5. Influencing Parents: Perhaps the most important influencer in the admissions decision is the parent. It is for this reason that colleges are courting parents and trying to help them help student make the fateful decision.
6. Building Admitted Student Communities: Creating Facebook groups, custom apps or closed communities are now common place; these enable incoming students to create friendships and bonds with their peers before they come to Admitted Student Days and Student Orientation. Almost all colleges are creating platforms for new students to interact with each other.
7. Giving Gifts: Some schools send t-shirts, hats, pens, calendars, etc. as part of the acceptance package, but it works only if it is done in good taste and not as a high-pressure tactic.
8. Creating Conversations: Between prospective students and current students, between prospective students and faculty, and between prospective students and alumni.
9. Deploying Integrated Yield Strategies: A combination of phone calls, personalized letters and responsive emails, yield brochure and online landing pages giving students the closing argument for making a commitment make good sense. However, know that successful colleges are appealing to the heart at this late stage of decision making. Take a look at this William Woods University yield page, which concentrates the argument for "Why William Woods?"




10. Sharing Student Voices: My colleague, Ed Macko, created a yield booklet for North Central college, which is perhaps one of the best "closing" pieces we have ever seen. It was a 100-page coffee-table booklet, called iSpeak, which Ed created with beautiful photographs and quotes from students. No facts were included; just persuasion of the heart. Mind you, this was only made possible because Ed had done six years of photoshoots for the client and the client was also committed to building up its own photo libraries for several years. Without those and ongoing student focus groups, this would not have been possible. See the cover and some spreads below: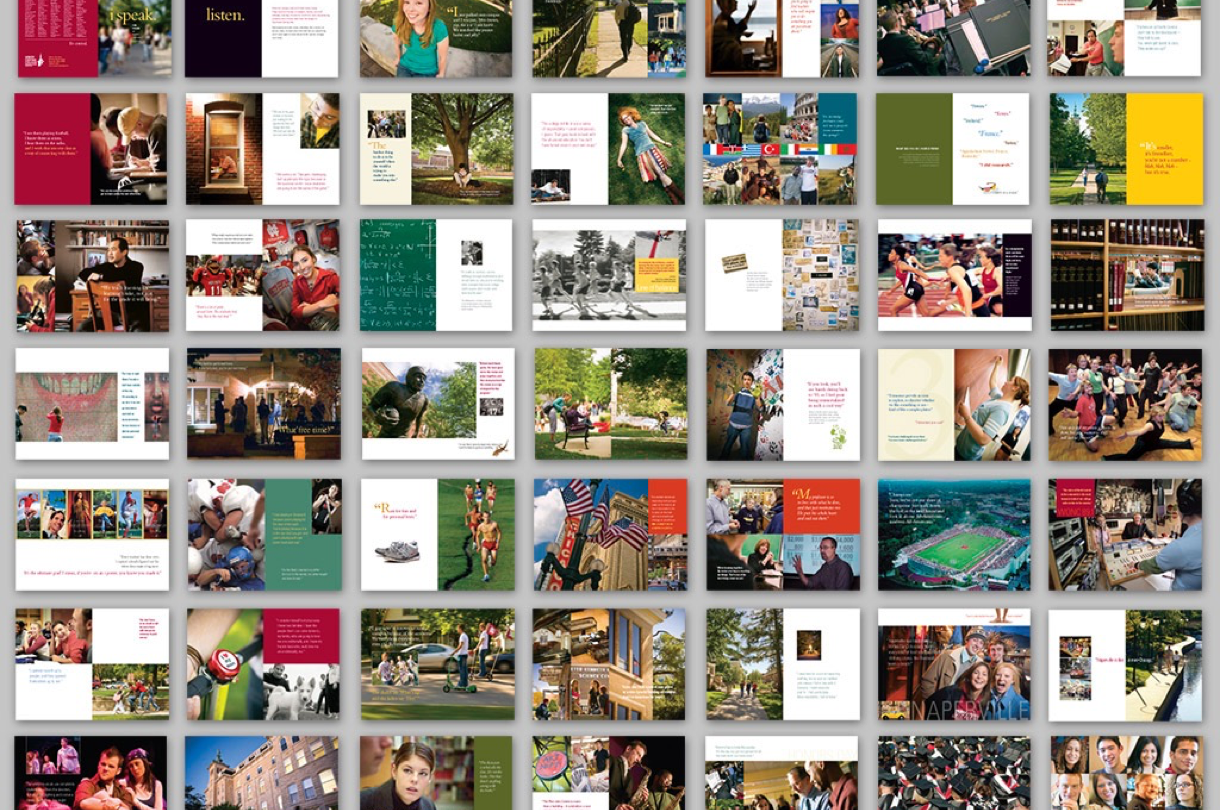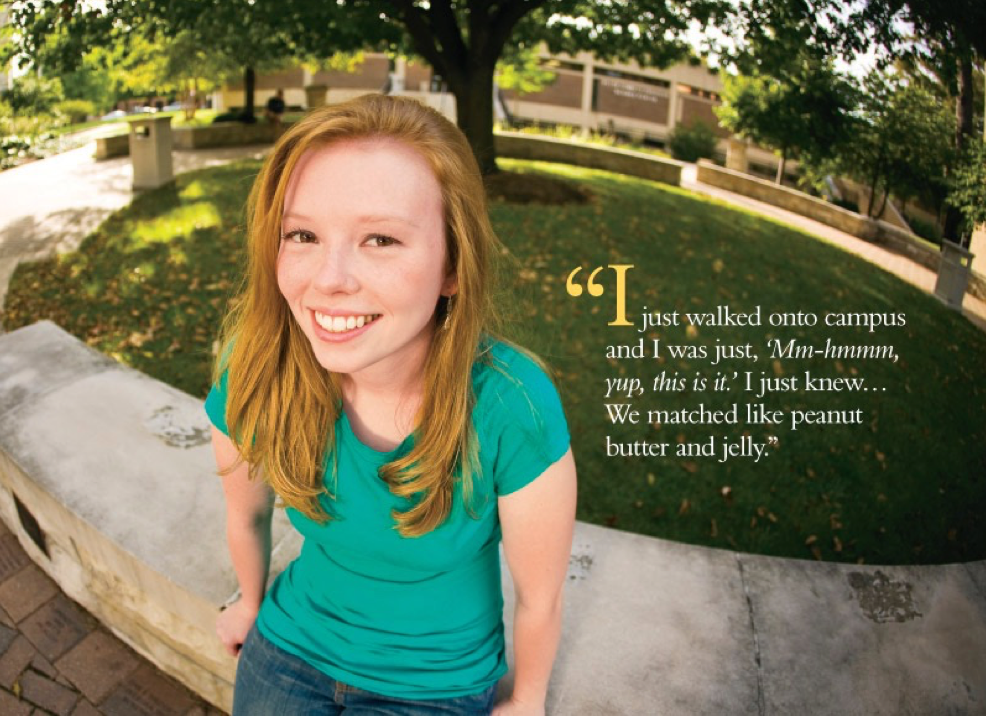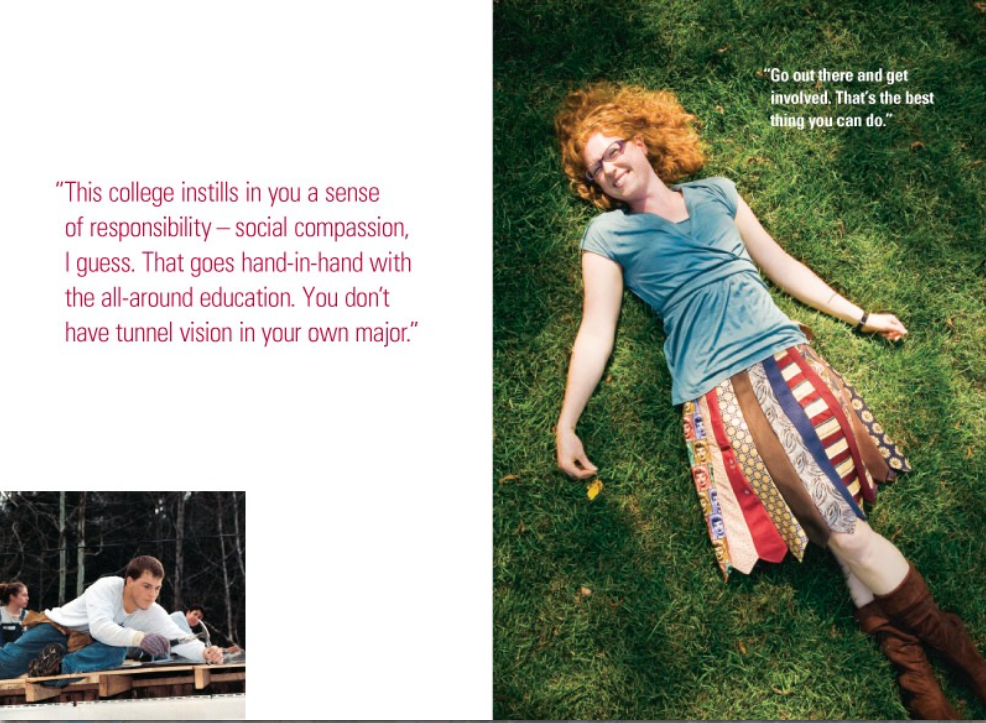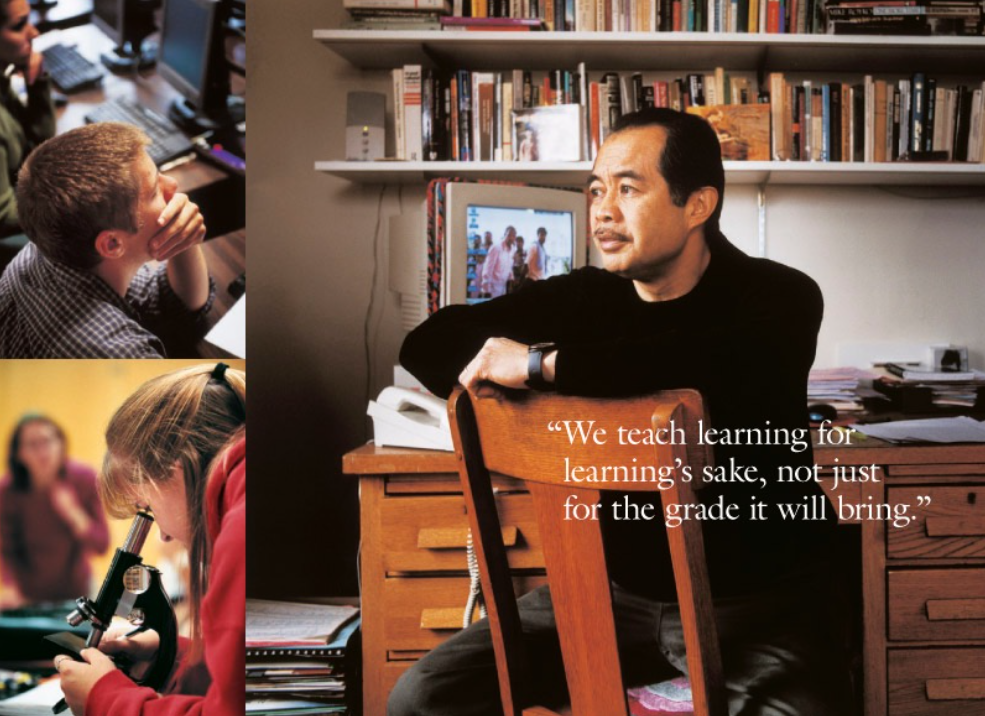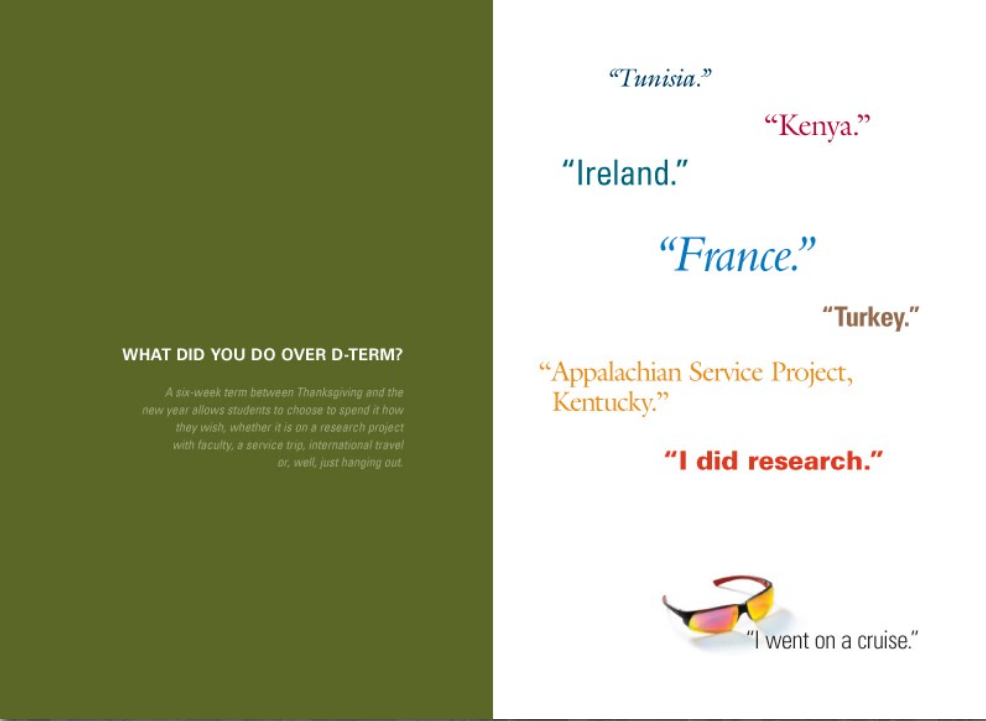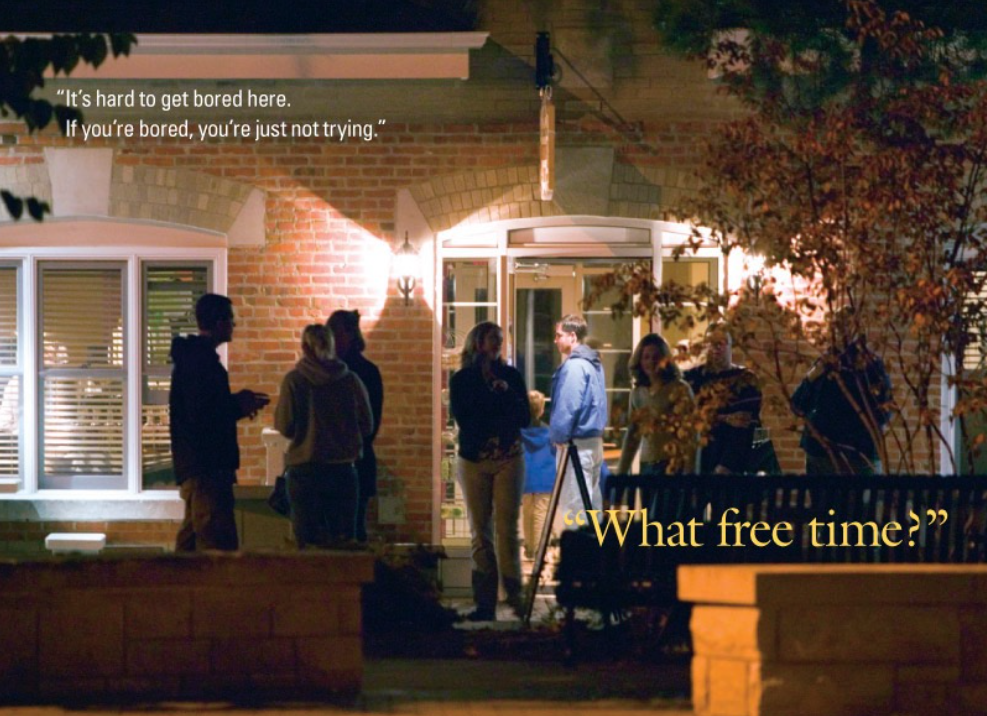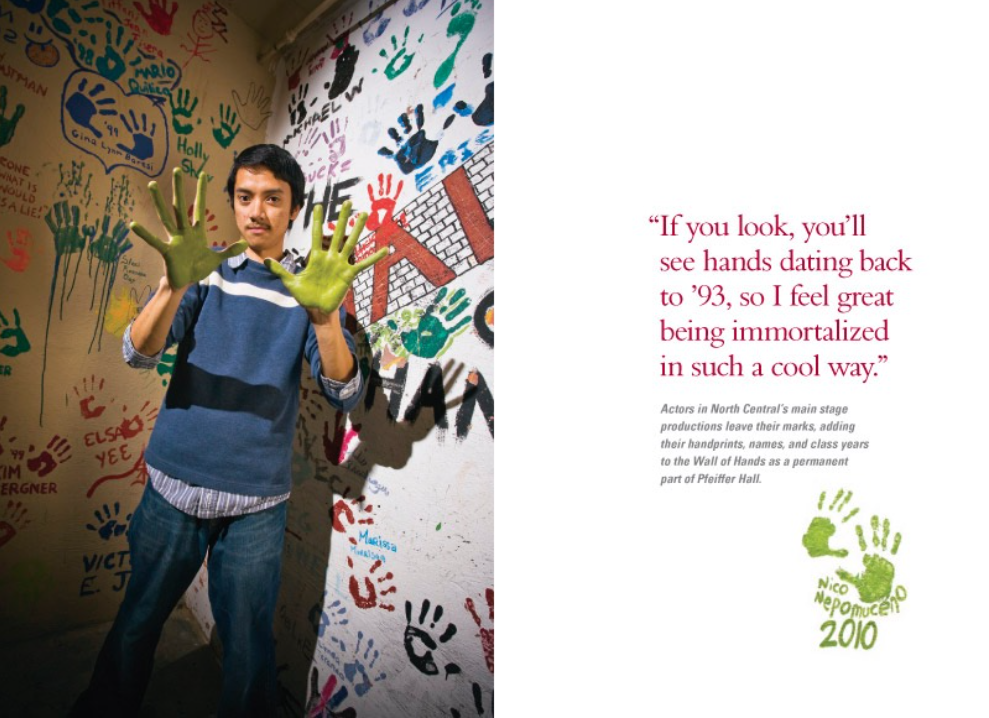 11. Creating Surprise Experiences: Unexpected yield strategies will outperform expected ones. Park University sent an eye-patch with a hash-tag asking accepted students to post a selfie. Colleges are thinking of novel creative ways to endear themselves to the prospective students.
If you are a college thinking about improving your admissions yield, we also suggest you keep an eye on the fundamentals i.e. make students and parents feel special and important; treat people with utmost dignity and respect; personalize your communications; build individualized relationships. Know that in-state and nearby applicants will yield better than out-state and geographically farther students. And paper apps will yield better than online apps and a nominal application fee increases commitment.
If you would like an admissions marketing services agency which applies best practices to improve your college admissions yield, contact us or read more about our higher education marketing services.