There isn't an algorithm for defining brand architecture for higher education. However, some heuristics or common patterns exist that will help colleges and universities frame their specific situation. Here is a start:
I. Branded House: This model applies to most private colleges. Harvard is a great example of this.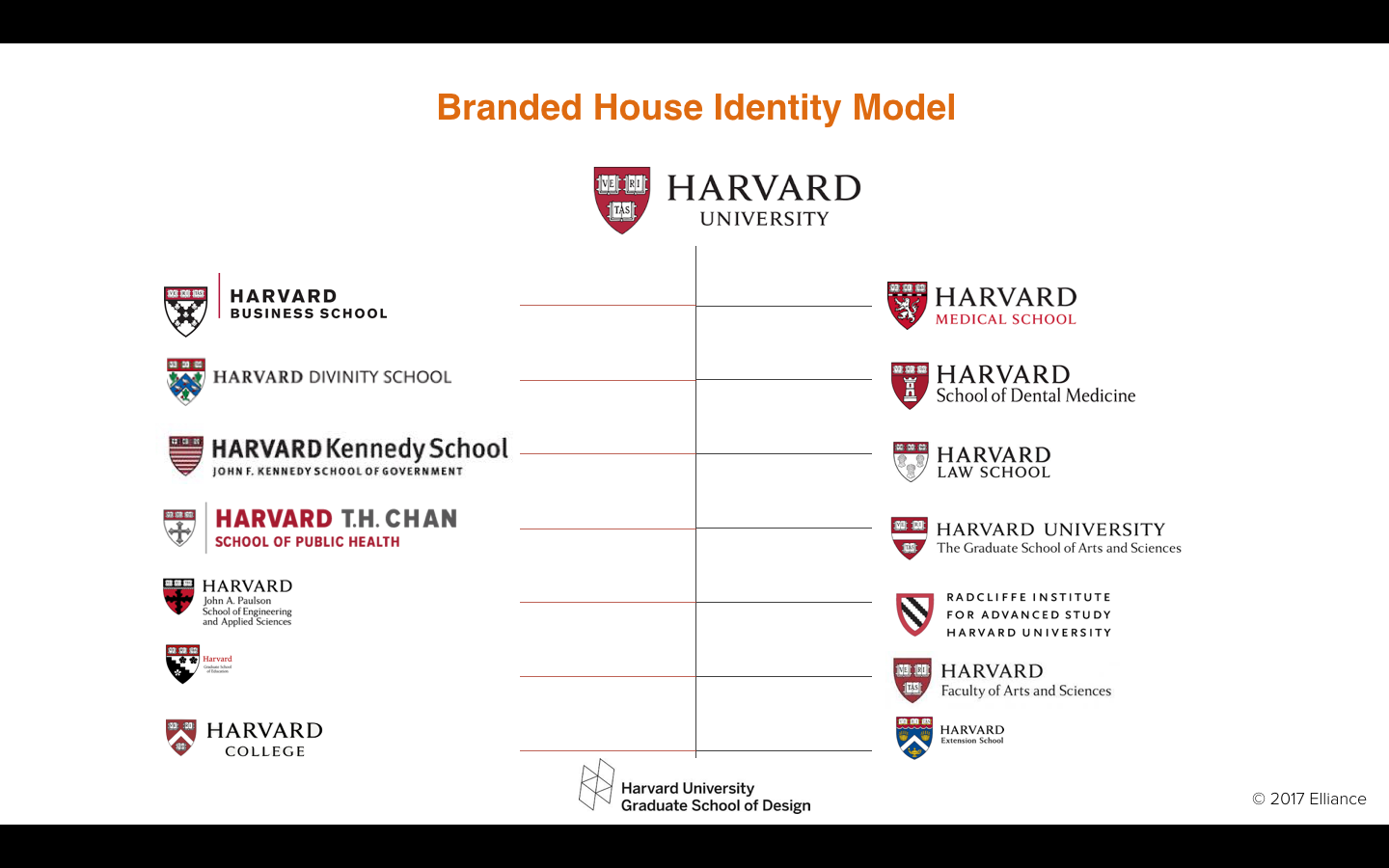 Note how Harvard's parent brand has great equity and visually plays a dominant role for all its graduate schools. Most private schools are quite protective of their parent brand name, which is wise, but certain situations demand exceptions.
II. Branded House with some exceptions: Though Harvard, the oldest university in the US, isn't willing to give up its primacy for anyone, University of Pennsylvania is willing to let wealthy donors get primacy in naming rights. For most of us, Wharton comes to mind.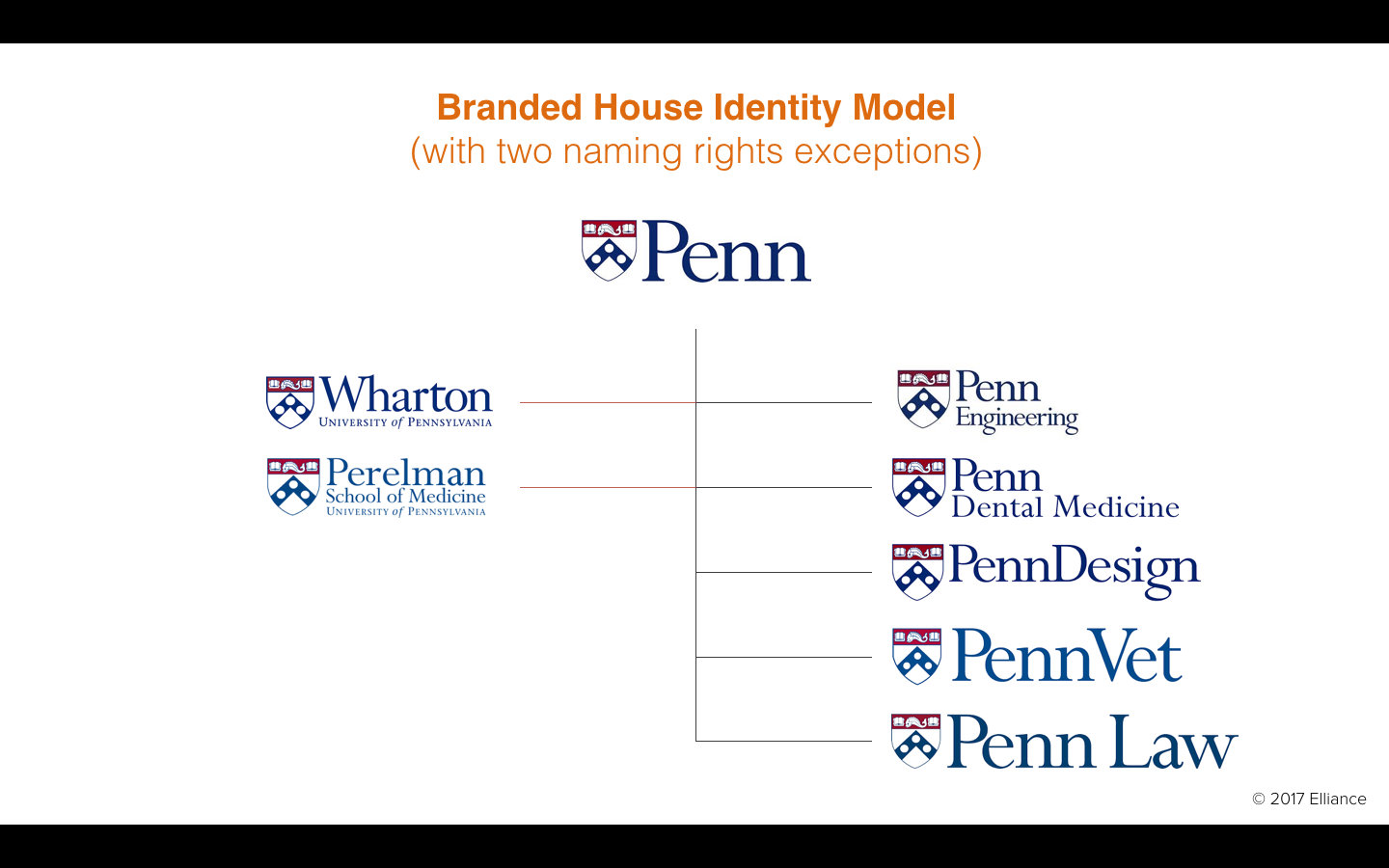 Interestingly, Wharton at UPenn was named in 1881. Kellogg at Northwestern was named in 1908. In an expanding world of university choices, Universities ought to turn their business, medical, law and other schools into well known brands. However, they have to be patient, persistent and invest money to turn them into a recognizable brand. They have to start somewhere, which might as well be now.
III. House of Brands for For-Profit Colleges and Universities: No surprise, but for-profit colleges and universities are operating like Proctor & Gamble i.e. essentially as a brand holding company. Here is one example: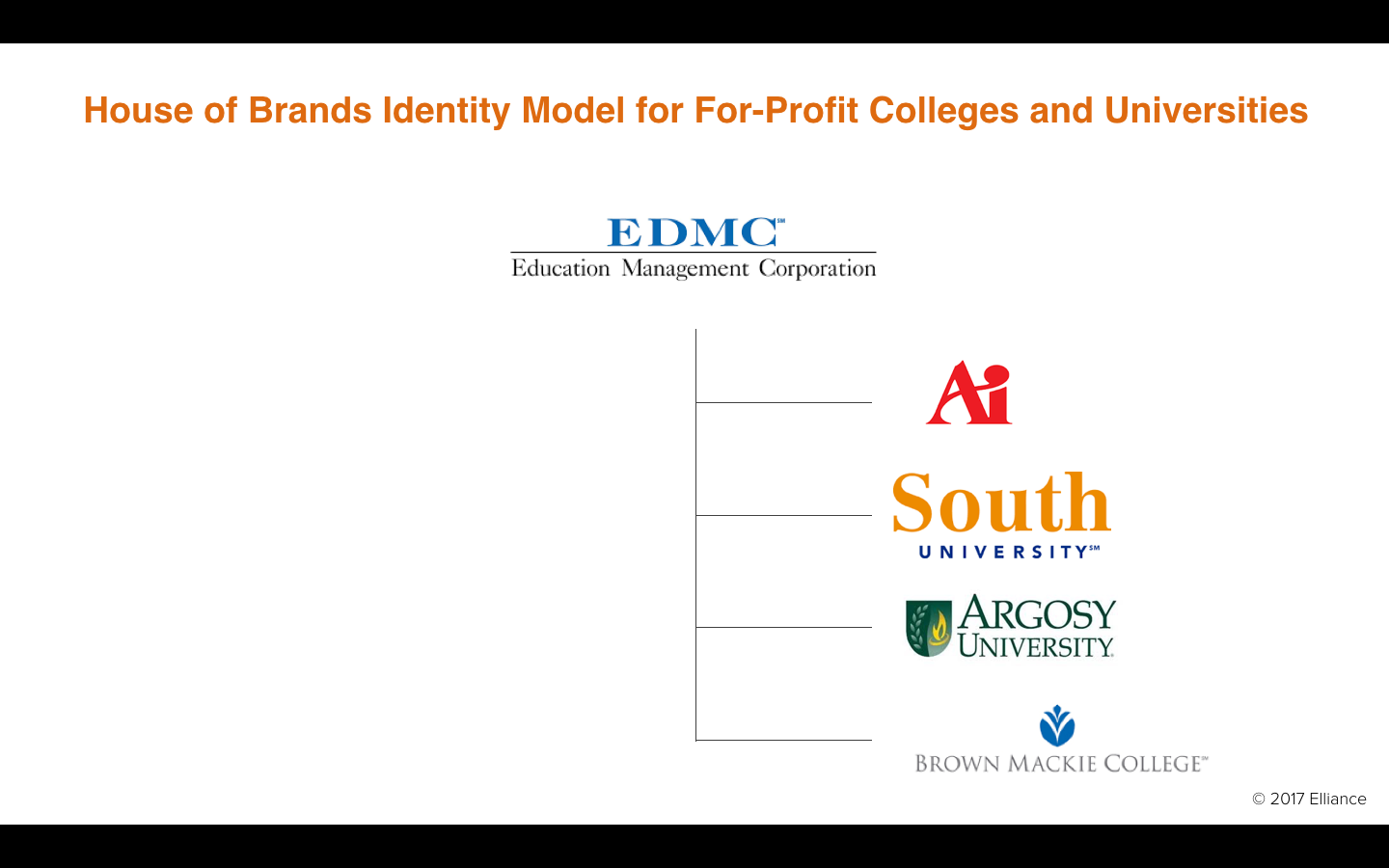 The for-profit schools, driven by efficiency and effectiveness, are usually quite smart and create a portfolio of non-overlapping brands. They try to buy/operate their brand portfolios in different markets, different segments, and own different positions.
IV. House of Brands for Public University Systems: From a brand architecture perspective, it is not atypical for public university systems to behave like for-profit colleges and universities holding companies. Here is one example: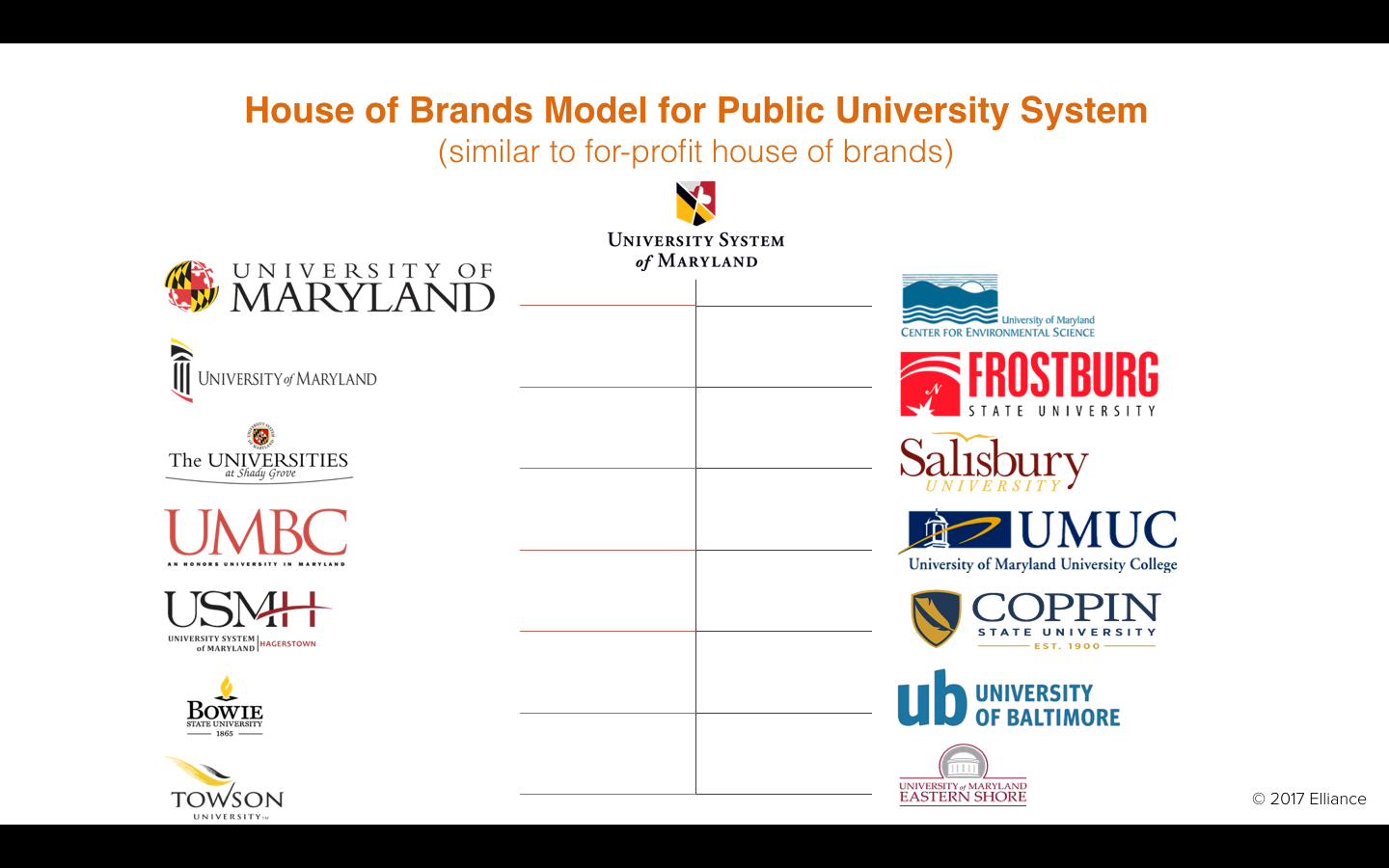 Unlike for-profits, public university systems were historically restricted to operate within a state and their portfolio of overlapping brand overlapped with each other significantly. However, that's changing fast as more of them are being unfettered due to cuts in state support. Increasingly, we are seeing them operate like private colleges and universities – unafraid to cross state and country boundaries. Interesting times ahead.
This begins to scratch the surface. Brand architecture is a deep issue of communicating meaning, power, positioning, speed to market and much more. The above models lie on a spectrum of choices. As a university, you need to start by defining the problem you are trying to solve, then doing the research that helps you pick the right direction, and finally mustering the courage to implement the right brand architecture solution.
If you need our team of seasoned higher education brand strategists, who have solved complex branding problems in their past lives, to guide you work through your specific situation, please contact us.