Increasingly, colleges are finding themselves in tough situations: budgets are shrinking, competitors are multiplying and academic offerings are expanding. So what should a college do?
One game plan to outsmart competitors without outspending them is to elevate the brand by creating a distinctive integrated campaign. Babson, Ithaca College and American University have done just that. All three came up with unifying brand campaigns, which have raised the tide for the entire institution.
Babson College
Babson, after being known for years as "The Entrepreneurship School" and doing nothing about it, finally decided to embrace its destiny and created a campaign around owning the concept of "Entrepreneurship". They have engaged in a integrated marketing campaign around the concept of "Define Entrepreneurship". It is lifting the entire brand.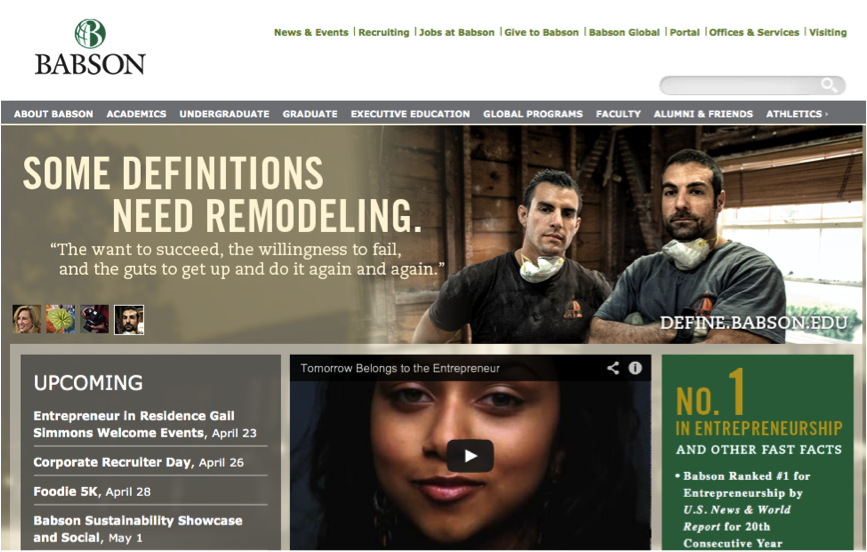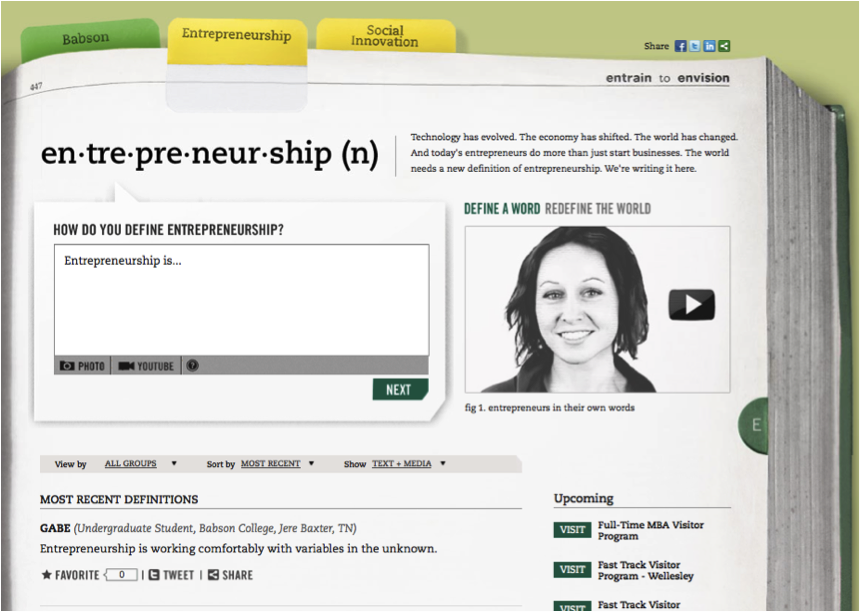 Ithaca College
Ithaca College, realizing that battles could not be won on a tiny budget, bet their farm on a campaign called "Ready", and never looked back.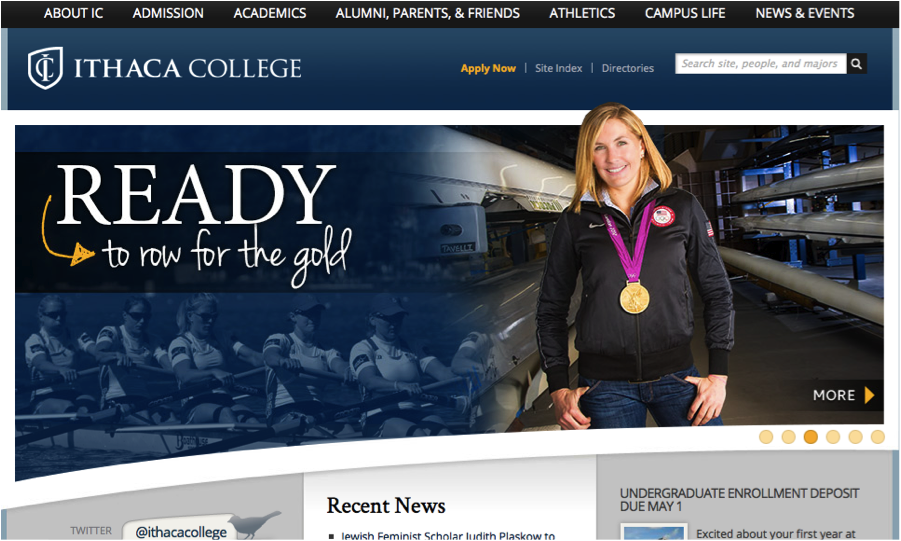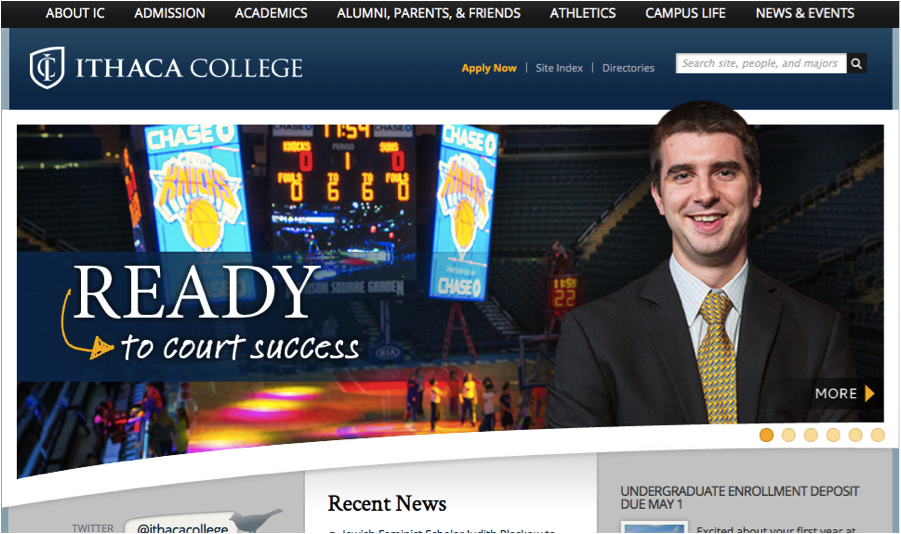 American University
American University, located in the town of policy wonks, created a fast-company style brand position by subverting the word "Wonk" steering it clear from its negative connotations while creating a more positive meaning.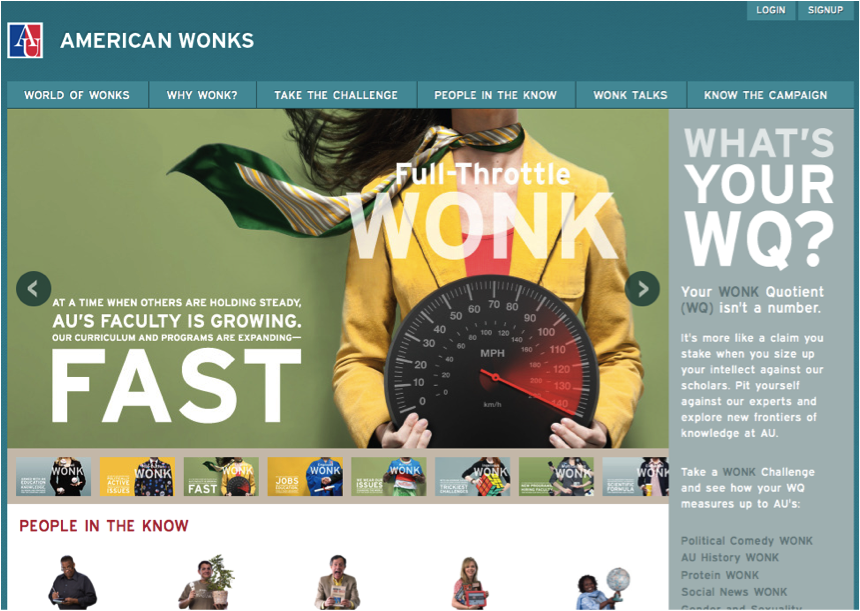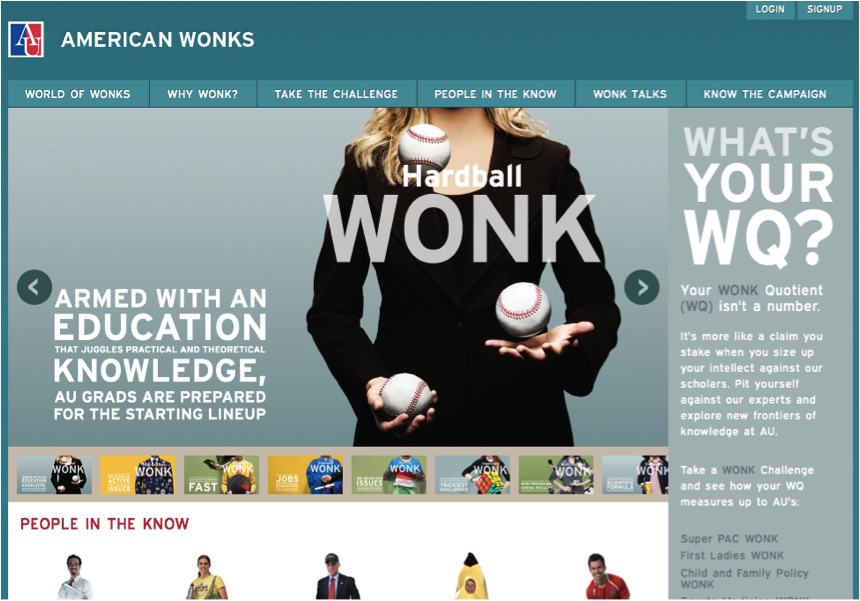 Babson, Ithaca College and American University are winning the hearts and minds of prospects, getting their unfair share of the market, and impressing the media and employers. They are working smarter and not harder.
If you are seeking an inspired higher education branding agency for your organization, view our brand development capabilities and consider partnering with us.