As the standards bearer of advanced cancer care, the Oncology Nursing Society (ONS) wanted to create a communications platform that positions them as the go-to thought leader in all matters concerning oncology nursing. To realize this goal, Elliance and ONS reinvented their online publication as an always-on, always-fresh news, views and advocacy engine, called ONS Voice.
The ONS Voice includes three key innovations: First, a proprietary tagging system was developed that automatically groups the most popular articles and advocacy issues into trending topics. Second, keywords were "baked" into all articles to elevate their rankings on Google. And finally, smart forms of advertising opportunities were created to make the magazine self-sustaining and drive revenue.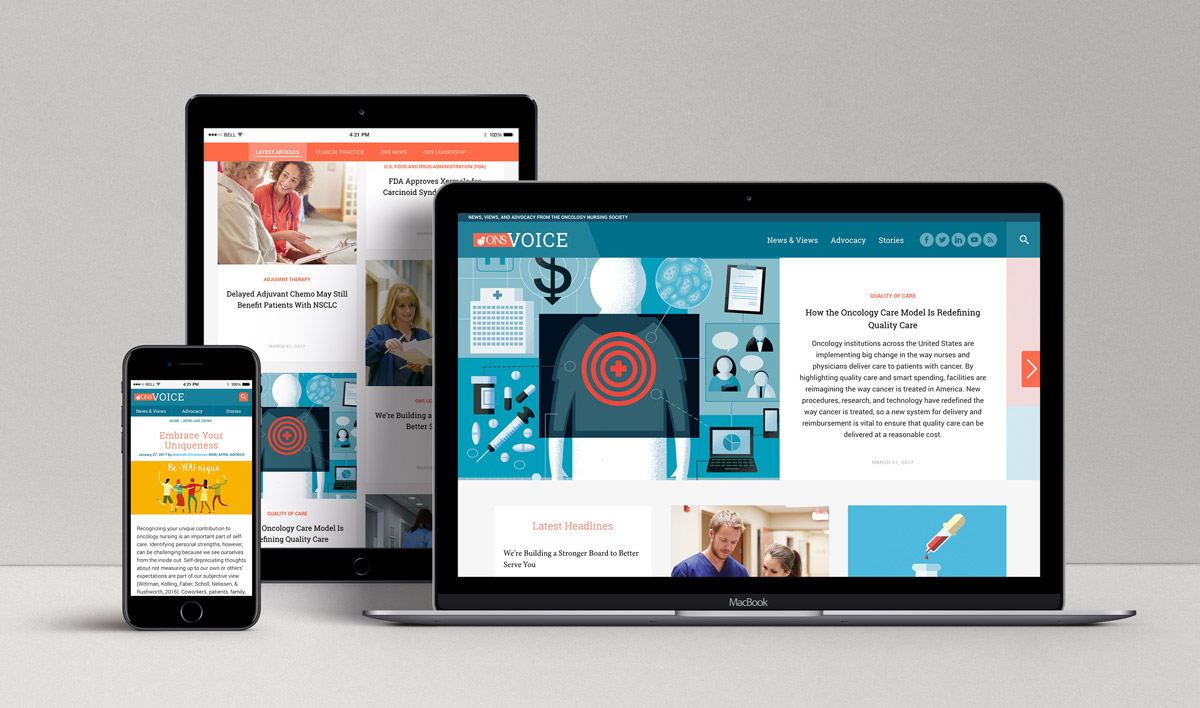 This association magazine website design incorporates all the learnings and smarts of the Carnegie Mellon Today university magazine we had launched last year i.e. mobile-first simplicity, stories juiced by SEO keywords, deepening of the brand, and optimal integration of digital and print. However, we went a little further with ONS Voice in several ways:
1. We concurrently designed the print and digital versions of ONS Voice, mutually informing each other at every design step.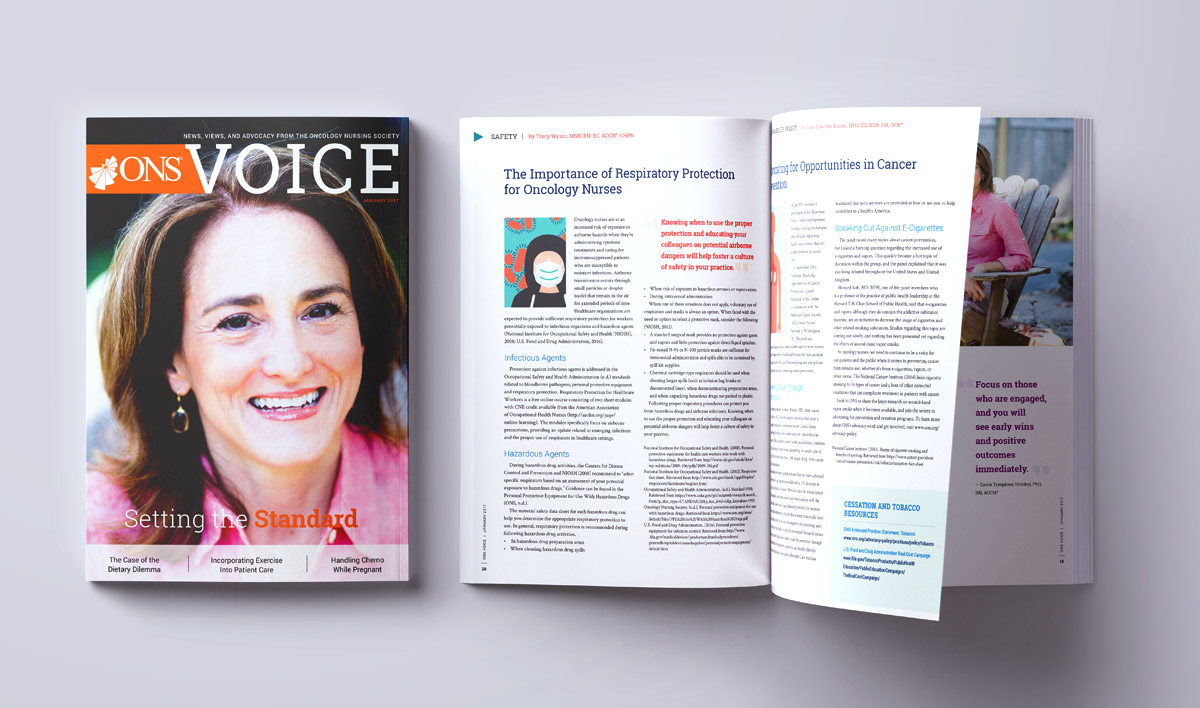 2. While Carnegie Mellon Today online magazine was developed using open-source Umbraco, we developed ONS Voice with open-source Drupal 8 simply because Drupal is the choice of content management systems for ONS.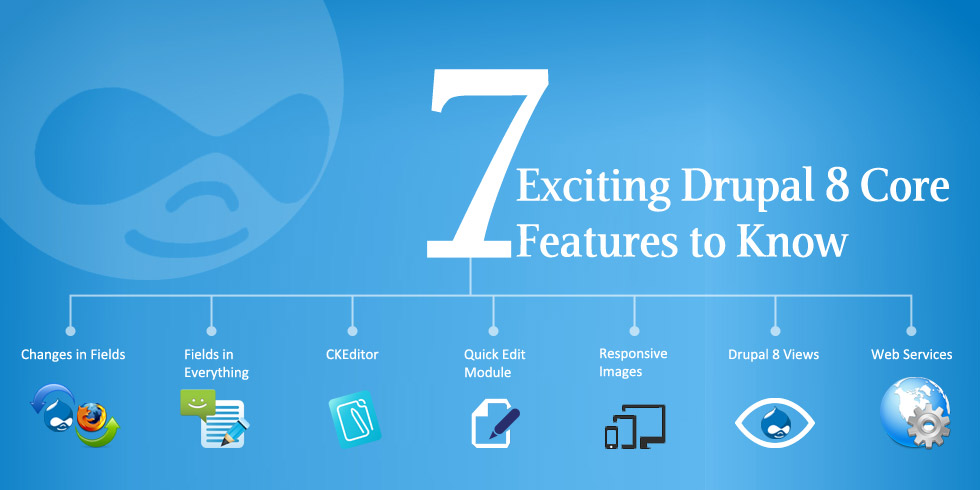 3. As a university magazine, Carnegie Mellon Today was advertising-free. As a trade association, trade advertising is the primary means of funding and sustaining the magazine. ONS Voice print and digital versions both support ads in various formats such as traditional banners, full page ads, sponsored content, advertorials, etc.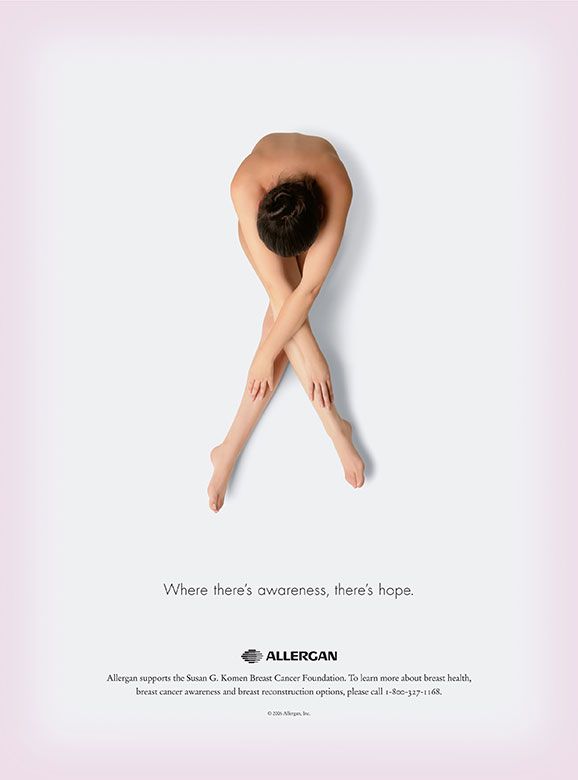 Over the next few weeks, several Elliance team members who collaboratively launched the project will write a series of blog posts that will reveal the thinking behind the strategy, design, interactive technology, and integrated advertising that now powers the ONS Voice.
To enjoy the online version of ONS Voice, please click here.
[August 2018: The website traffic has quadrupled one year after launch. 67% of the website comes from organic search, 99% of which is comprised of non-branded keywords and key phrases. Two thirds of the site visitors are new visitors. Month after month, the top 25 most popular articles are consistently the ones that were optimized with keywords and key phrases that are strategically important to ONS.]