Every preschool has a point of view. All point of views are good, for some group of kids out there. But the only point of view that appeals to us as a company is the one that meets the child wherever the child is developmentally and nurtures the child's spirit from there. Shady Lane is that special school. How would I know? Well, all my three children went there and grew in leaps and bounds during their years there. Surprisingly, the teachers challenged us as parents and we too grew in leaps and bounds as well.
We were proud to design their website a few years back and now ever more proud to relaunch it by making it responsive i.e. you can now enjoy a graceful site experience on desktops, tablets and smartphones.
Then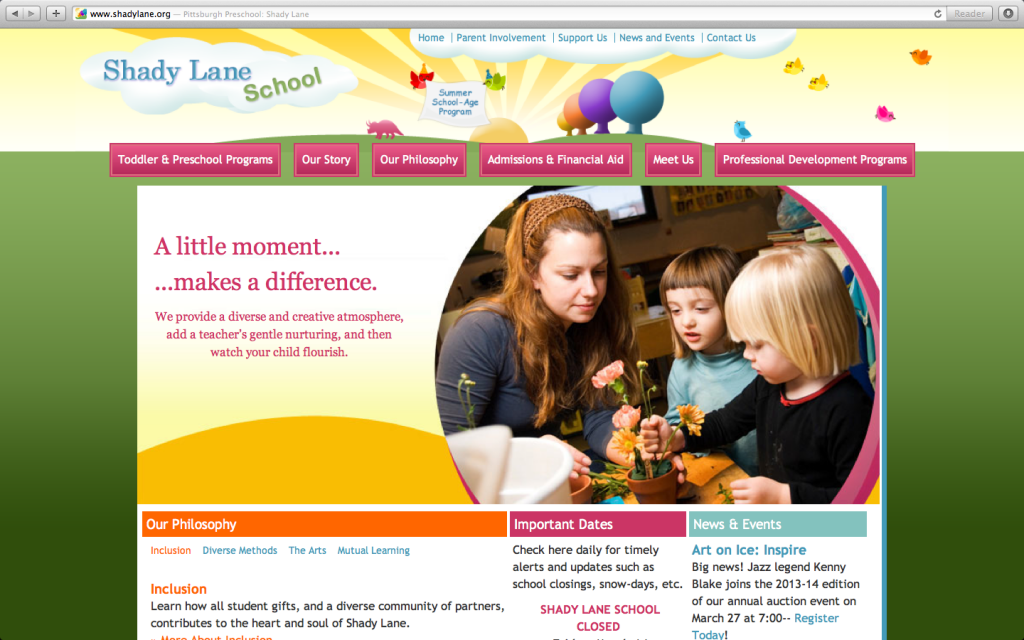 And now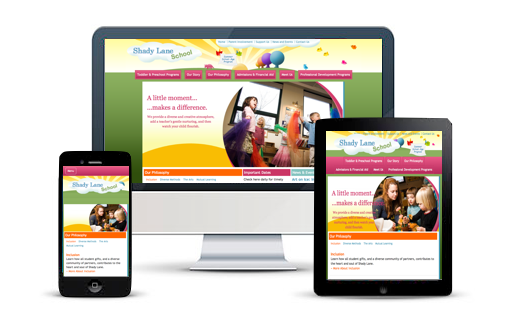 Visit their website at http://www.shadylane.org and learn more about our website design and development services.