Holding two opposing ideas in the brain at the same time is hard, but that's what is required daily from all marketers, specially higher education marketers. Here are the forces that you have to be thinking about in 2014: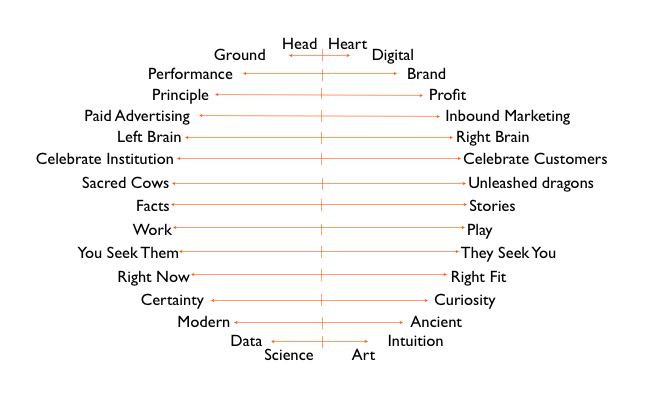 Do you have another dimension to add to this?
Lear more about our higher education marketing and manufacturing marketing services.