A careful read of manufacturing and B2B stats paints an interesting picture of an underlying sea change. Let's see if we can answer some basic questions.
What goals are manufacturers trying to achieve with their marketing budgets? The chart below shows that manufacturers are beginning to embrace branding as a means to outcompete, outperform, and outsell the competitors. Finally!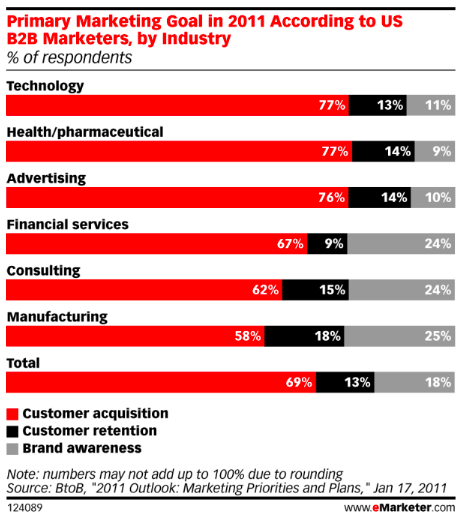 And exactly what are they spending their budgets on? The next chart shows that B2B companies are now spending more than 50% of their budgets in online channels. Manufacturing marketers have accepted that the click era is here and changed their behaviors accordingly. That's a sea change from just a few years ago.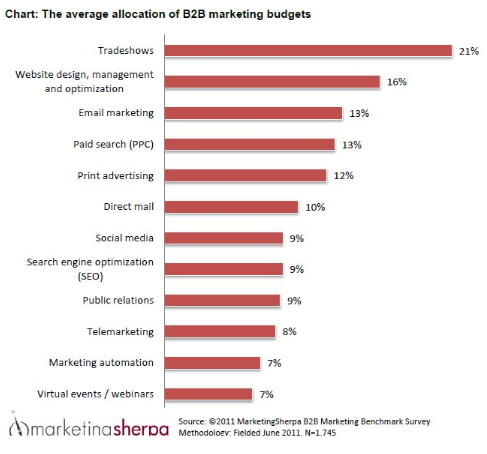 And where exactly are they planning to invest in 2012? In the following chart, notice that top 7 growth areas are all online. Also note that they are catching up specially in those areas where they have been slow to adopt.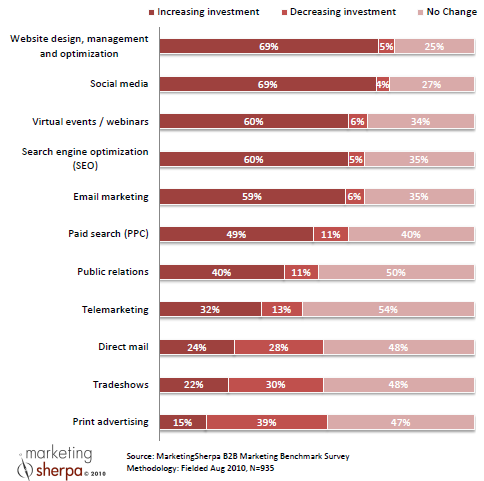 So, what about social media? the question is to invest or not to invest? The next chart shows that majority of B2B marketers are certainly getting an amazing payback on their social media investments.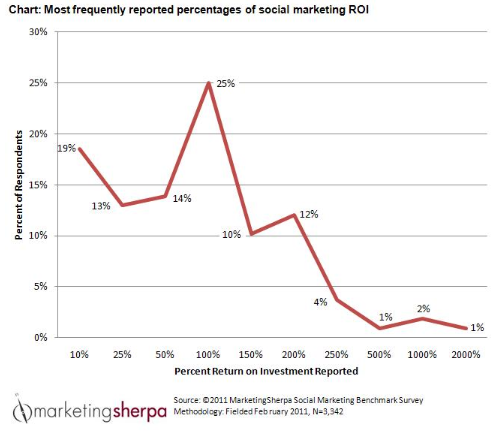 And what social media channel do B2B companies believe generates the best leads? LinkedIn tops the list, followed by time consuming blogging, followed by micro-blogging platforms like twitter and Facebook.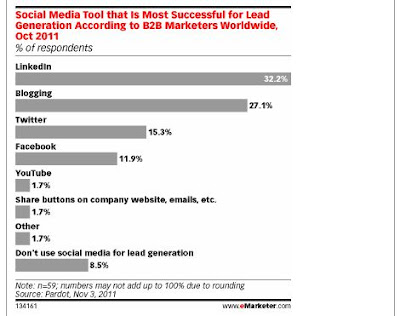 Net, net. Manufacturing Marketers and B2B Marketers are now embracing branding and in sync with national trends in deployment of online and social media.