Traditional outbound marketing relies heavily on interrupting prospective customers with advertising, direct mail, etc. Inbound marketing takes a much different approach: earning attention and trust by providing valuable content and embracing personal interaction. Inbound marketers help clients "get found" via search engines, word-of-mouth and the sharing of content. These tactics also tend to engage prospects who already have an interest or inclination toward a particular offering, resulting in a pool of high quality leads who are more likely to convert.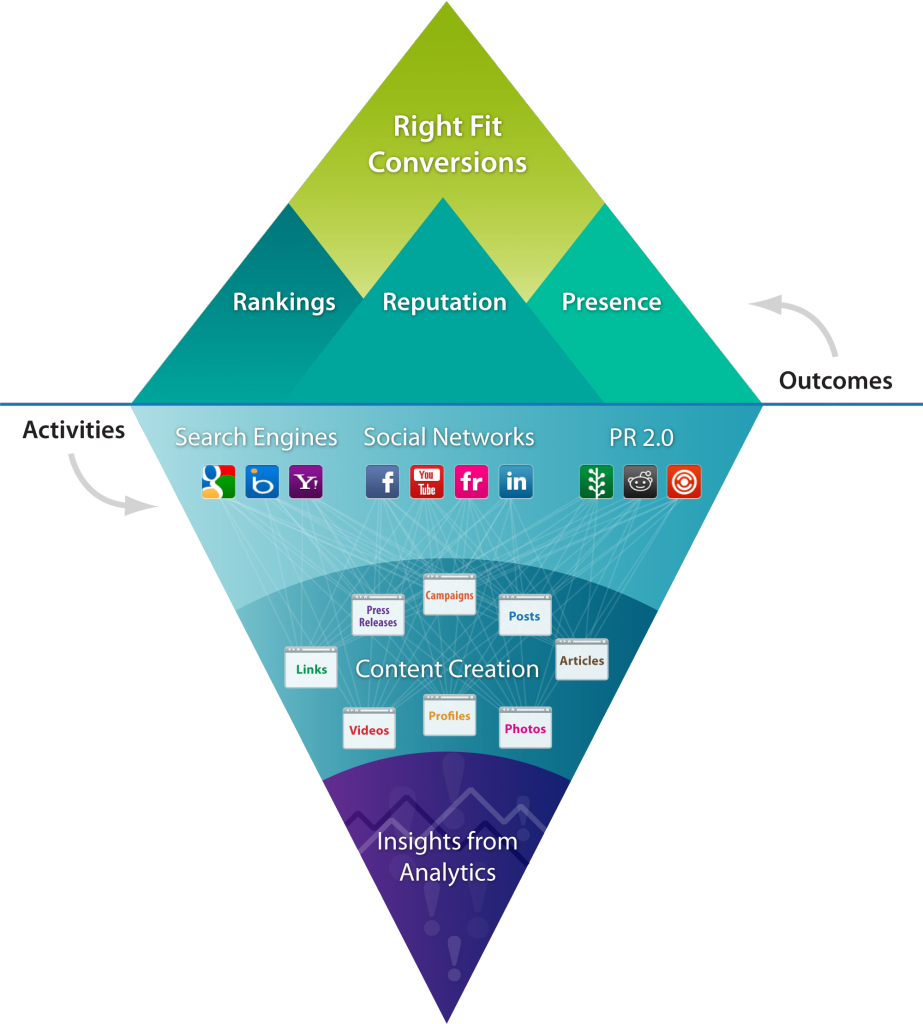 Inbound marketing involves the continuous creation of relevant and high quality content, such as PR2.0 assets, articles, social posts, blog posts, videos, infographics, white papers and thought leadership events, and igniting that content through promotion and conversation-starters to encourage peer-to-peer sharing. Carefully curated content is distributed through channels you control (your "owned" media, such as your website and social networks) and the channels you don't control (the social media of people/organizations in your network), where our content strategists spark conversations on your behalf. Carefully managing the content you own allows you to influence the content you "earn" and reputation you build. Search engine rankings and social connections ("likes," "shares," etc.) are among the most most trusted endorsements online today. Managing your content and your interactions carefully allows you to maximize your success in SEO and the social world. Finally, advanced analytic approaches allow you to improve your understanding of the content and communications your prospects value.
Inbound marketing creates a hub of value and trust. As this foundation is established, the cost to build upon it naturally drops. This means a very strong ROI over time for an inbound marketing focused approach.
Metaphorically speaking, an inbound marketing strategy is simply the act of gathering combustible firewood and igniting it.
Elliance has been practicing inbound marketing since 1995, long before the term was coined. Learn more about our digital marketing services.