You know how to blog and to use Twitter and Facebook to connect with customers. But do you know how to create the content that attracts and retains them?
According to Joe Pulizzi, author of "Epic Content Marketing" and founder of the Content Marketing Institute: "Content marketing is the marketing and business process for creating and distributing valuable and compelling content to attract, acquire and engage a clearly defined and understood target audience – with the objective of driving profitable customer action."
The keywords here are "valuable" and "compelling." If your content doesn't fulfill these two prerequisites, chances are it is not reaching too many people.
Are you offering your customers something they wouldn't get from another firm? Is your content compelling enough to be widely shared on social media?
Take a look at these companies who are producing valuable and compelling content and think about how your content provides your customers value.
Red Bull
It's fair to say that Red Bull will do anything, including flinging a man out of a capsule in outer space.
Red Bull is a publishing empire that also happens to sell a beverage. Lately, every conference PowerPoint on the future of advertising or PR seems to mention Red Bull as a — if not the — shining example of a brand-turned-publisher, what every future-leaning agency encourages its clients to emulate.
Value: Entertainment/Spectacle
Dollar Shave Club
A personal favorite of mine, Dollar Shave Club appeals to both your sense of humor and your sense of fairness with their funny commercials and reasonable prices.
DollarShaveClub spent $4,500 on a video that got them 9.5 million views, 23,000 followers on Twitter and 76,000 Facebook fans. Oh, and 12,000 new customers in 2 days.
Value: Entertainment/Funny
Lego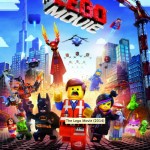 Lego is much more than plastic building blocks.
Most people don't realize this, but LEGO is such a giant when it comes to brand content, that at times it more closely resembles a media company than a toy company. Here's a rundown of some of the major components of its well-integrated and highly effective content marketing program. — CMI
Value: Entertainment/Knowledge/Fun
Content Marketing Institute
You'd hope with a name like that they would be good at content marketing. They aren't. They're great.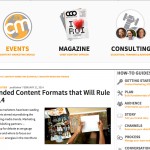 Content Marketing Institute is the top destination for content marketing news, events, jobs and resources. The site features educational content for marketers of all levels, including whitepapers, webinars and detailed research into content marketing trends and benchmarks. They also host Content Marketing World, an annual conference attracting thousands of professionals from across the globe. — Kapost
Value: Knowledge/How-tos
Michelin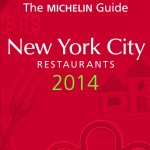 The idea was simple: creating a guide for French motorists, including the best hotels and restaurants to eat and sleep on the readers' travels, would encourage more people to get around the country – thus increasing the demand for cars. – B2B Marketing
Value: Knowledge/Information