ChatGPT, the latest AI tool, has taken the world by storm. Should under-staffed and under-resourced marketing teams use it? And can it make marketing teams more productive? Before I answer that, let's just review how this artificial intelligence (AI) tool works.
How ChatGPT Works
ChatGPT does not have a mind of its own, nor does it have its own thoughts. Instead, its responses are based on the collective memory of humanity, embedded in billions of web documents – imbued with the entire spectrum of humanity's truthful, partially true, baseless, misinformed, racist and sexist points of views. Based on existing written sentence and document structure patterns, it completes or predicts word and sentence combinations weaving them together into authoritative-sounding, smooth, somewhat verbose and human-like answers. Next, an army of human reviewers — with their unique personal biases — manually fine-tune the responses by ranking for quality.
Using ChatGPT For Marketing
Let's examine how chatGPT fares in various components of marketing: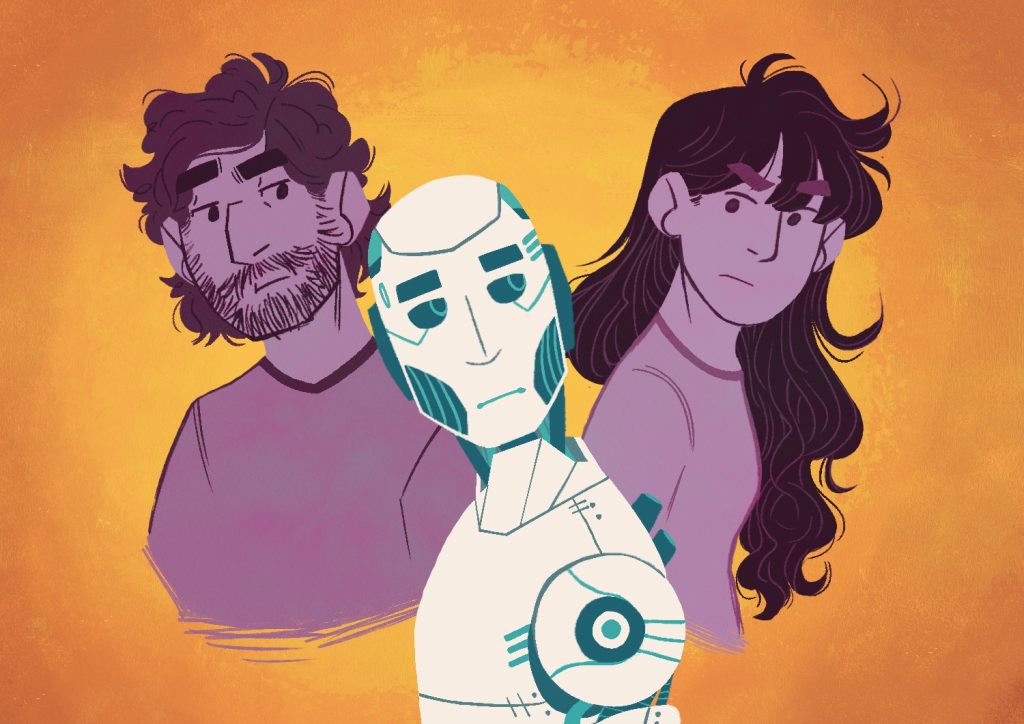 S T R A T E G Y F O R M U L A T I O N – POOR
ChatGPT performs poorly in this dimension. ChatGPT's retrospective view inherently conflicts with strategy's mandate for innovation and new end-games. Its responses are generic and non-specific. While ChatGPT appears to be somewhat informed about general knowledge, when I asked people to test its grasp of their expertise, everyone pointed to its severe lack of proficiency. Being an expert in marketing myself, I decided to put it to the test and it failed miserably for me too.
Without a sound strategy, brands simply don't win.
B R A N D D E V E L O P M E N T – POOR
Picking several clients, I asked ChatGPT to describe the client, perform a SWOT analysis, define their brand position, unique selling position, generate brand line options, identify methods for achieving prosperity, list keywords that best describe their brand value, and conceptualize new products they should create. The answers were spotty, generic, uninspired and misleading at best.
In marketing, the beginning of greatness is to be different, and the beginning of failure is to be the same.
A D V E R T I S I N G C O P Y W R I T I N G – POOR
Picking several clients, I asked ChatGPT to propose copy for various programs, products and services. It fared pretty poorly. It felt robotic, generic, soulless, dry, flat and unimaginative.
Great copy that sells artfully combines facts, stories and brand magic in fresh and innovative ways.
C O P Y W R I T I N G – FAIR
Picking several clients, I asked ChatGPT to write copy for various competitive programs, products and services. The copy was pretty generic. The copy was neither customized nor was it sensitive to brand tone.
You can't bore people into buying something.
B L O G W R I T I N G – GOOD FOR WRITING ASSISTANCE ONLY
Picking several client products/services, I asked ChatGPT to suggest an editorial calendar for their blog. My initial queries generated suggestions that were pretty elementary and basic. None of the proposed topics were time sensitive or touched on the cutting edge topics in the field. However when I refined my query to generate "cutting edge" ideas, the proposed ideas became far more interesting.
Next I asked ChatGPT to write a blog post on each of its proposed topics. It presented blog posts that were elementary, pedantic, moralistic, and uninspiring. I changed my prompts a dozen different ways to make the content more compelling, but I still couldn't create a blog post I was happy with. I concluded that ChatGPT is a better research and writing assistant than a blog writer. It's good for gathering stats (though you have to ensure they are accurate), creating bullets from paragraphs (if that's how you prefer to communicate), suggesting headlines and subheadlines (which all must be processed through your own judgement-filter to determine their appropriateness), summarizing articles, creating FAQ's, etc.
Great brands resist humanity's march towards mediocrity with imaginative advice, educational and thought leadership blogs.
S E A R C H E N G I N E O P T I M I Z A T I O N (SEO) – GOOD FOR IDEATION ONLY
ChatGPT understands the basic list of best practices for SEO, but is spotty when it comes to the details.
For several clients, I asked ChatGPT to generate a Keyword Lexicon for SEO optimization. It returned a list of pretty generic, fiercely competitive keywords. No matter how I refined my query, it couldn't come up with an intelligent set of keywords that our clients had a fighting chance to rank in the near future.
Next I asked it to generate SEO meta-titles for client products/services. It generated a decent list of suggestions. Only 1 in 10 adhered to SEO best practices, but the plethora of ideas gave me the raw material to create a compelling title rather quickly. They all sounded pretty good, but only 2 in 10 came close to hitting the bull's eye in terms of brand positioning and brand tone.
Finally, using multiple types of prompts, I asked ChatGPT to generate SEO meta-descriptions for client products/services. These were mediocre at best.
Remember, if your brand can't be found on Google page one, customers will neither buy it nor buy-into its raison d'être.
P A I D A D V E R T I S I N G – GOOD FOR IDEATION ONLY
For several clients, I asked ChatGPT to generate a list of recommended advertising channels. The answers were the usual suspects (Google, LinkedIn, Bing, Facebook). When I refined my query to include non-traditional advertising channels, it came up with a generic list of possibilities with no specifics. It never recommended popular social channels like Tik Tok, or Snap, nor non-traditional channels like Reddit or Quora.
When I asked ChatGPT to generate a list of headlines and descriptions for Google paid responsive ads, it didn't know the character limits and generated decent sounding copy that could be used for ideation. But to massage this copy to fit within ad constraints, it would be as time consuming as coming up with new copy from scratch. As for negative keywords for a Google paid campaign, ChatGPT was able to generate a decent initial list of negative keywords.
If paid advertising doesn't act like a booster rocket, don't bother investing in it.
P U B L I C R E L A T I O N S – DECENT TO POOR
I found ChatGPT to be decent at creating the bones of a PR plan, a reputation management plan or a crisis management plan, but it failed to propose decisive strategies and precise details.
When I asked ChatGPT to generate a press release announcing the launch of new products and services, it parroted the common pattern of press releases and produced a surprisingly decent initial draft. However, every press release it generated was bland and lacked personality. It would take a human writer to elevate the press release, make it engaging and to infuse it with brand voice.
For competitive products, ChatGPT generated talking points that were generic and undifferentiated. Some of the talking points were factually incorrect.
When I probed ChatGPT for its understanding of PR2.0 (the science of influence by going directly to consumers and end-customers, by-passing traditional media influencers), I found it lacked personality and sophistication.
Ultimately public relations is about relationship building. ChatGPT and other AI-assisted technologies can't do that. However, on occasion, they can make good conversation lubricants.
In the sea of sameness, brands with strong reputation win.
Conclusion
While ChatGPT appears to be somewhat informed about general knowledge, when I tested it for its grasp of marketing expertise, it lacked proficiency. Don't be fooled by the authoritative tone of ChatGPT.
The quality of user questions and prompts determine the quality of responses ChatGPT generates. To truly take advantage of ChatGPT as a marketer, you have to master "prompt engineering", investing a ton of time to extract the most meaningful insights in the most desirable forms. ChatGPT is a good assistant that can enhance your productivity, but it's not a replacement for marketers. Fellow marketers, rest easy; your jobs are still secure — for now. The landscape of generative AI is changing rapidly, so stay tuned.
When I hear naive claims like ChatGPT being a Google killer, Mark Twain's words come to mind: "The rumors of my death are greatly exaggerated." Google has a bag of tricks of its own to combat this AI onslaught. Stay tuned for their response. The game of AI-assisted technologies is about to become very interesting.
If you are seeking an agency marketing partner who combines people smarts with AI know-how to your marketing communications, please contact us.