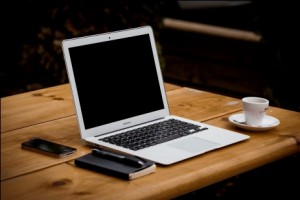 Stop what you're doing and take a look around. How many brands do you see? Chances are that your morning coffee, handbag, phone, car and computer all have clear logos and identifiable brands. Branding is so pervasive that the average three-year-old can identify literally hundreds of companies by their logos. Just drive past a McDonalds or Toys " R" Us with your favorite toddler in tow as proof.
As consumers, we may not understand the complex branding process in a forensic sense, but we sure understand the power of a great branding. Without much thought, we get the essence of Nike, Apple, Coca-Cola and Google because they tell their stories with religious consistency. The payoff? We engage. We connect. We buy.
Like their corporate counterparts, colleges need to leverage strong branding in their higher education marketing initiatives. Homogenized brands that are interchangeable with hundreds of other colleges are no longer adequate.
With over 4,000 schools across the country, the explosion of online schools and courses, rising costs and shrinking pools of traditional students, colleges need distinct branding to stand out in the sea of sameness and attract "right fit" students now more than ever.
A college brand isn't a signature color, a mascot or a tagline, but the very essence of the institution and how constituencies—parents, donors, students and alumni—interact with it. It transcends the physical campus at every touch point, online and offline and in person.
Authentic brands are built around what sets a college apart from its competitors. Is the faculty renown? Is the campus exceptional? Are the students service- oriented? Is the school invested in research or centered on a particular faith? Is it known for a specific field of study or elite and exclusive?
The rewards are great for institutions that have clarity about their brand promise and everyone—from the president on down—lives it, breathes it and owns it.
Better yields & retention
More "right fit" students
Bigger market share
Stronger relationship with alumni & donors
As competition for students escalates, higher education marketing needs to be precise and reflect the true and defining character of the institution. Now is the time to put an end to bland brands and embrace authenticity in ways that deliver real competitive advantages.