It is a great honor for Elliance to have recently won a Hermes Creative award for our higher education marketing client New York Chiropractic College. The award was given for a series of social posts that were put together to promote their Doctor of Chiropractic program.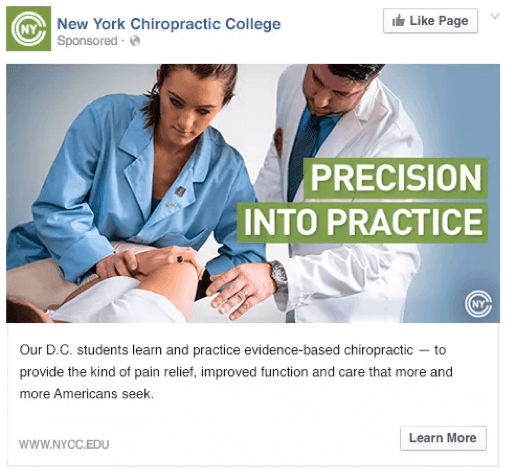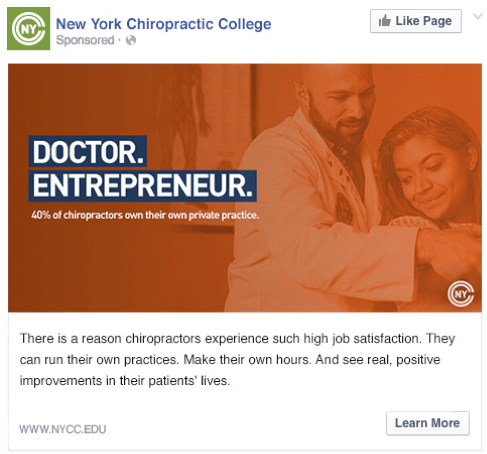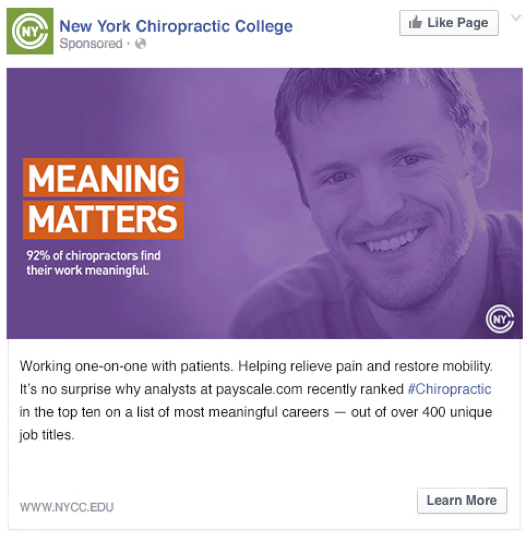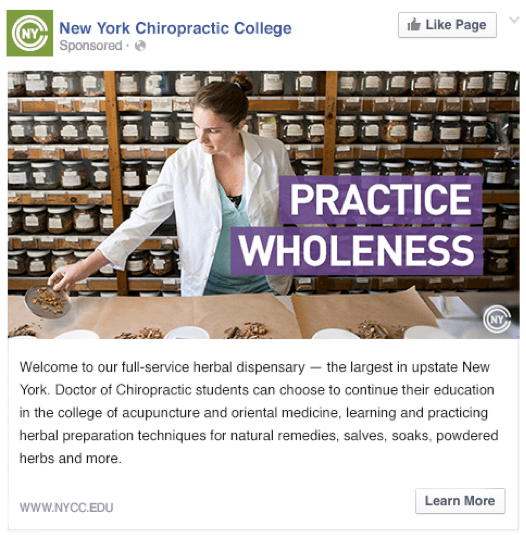 The Strategy & Results:
There was a lot of thought that went into creating these posts. Our strategy was to create a series that would tie the brand, create a story and encourage target audience engagement. This filtered through into design concepts and copy as well as micro targeting of audience on Facebook. All of this worked together to provide excellent results: increased brand awareness and reach, higher engagement on the posts and stronger Facebook page likes.
See all the other higher education marketing awards that Elliance has won for web design, blogs, social media and user experience.