We all know Facebook is Big…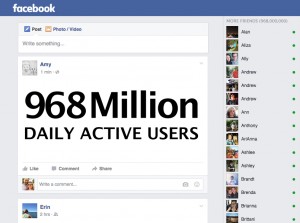 But Facebook began as a service that only allowed college students to communicate with each other over the Internet. Even after the site opened up to public users, college students continued to comprise a significant segment of the Facebook user base.
High school and college students still comprise a large piece of the Facebook pie. Despite recent speculations that Facebook users are reducing their monthly activity on the social network, Facebook remains the number one social media platform for teenagers ranging from 13-17, a prime target demographic for higher education marketers.
Segmenting by demographic is a smart way for colleges and universities to strategically reach prospective students on Facebook.
Because users list their age, gender, location, interests and other information on their Facebook profiles, it is easy to find your exact target audience. Facebook's advertising platform includes settings that can target beyond the typical geographic criteria. For higher education paid marketing targeting specifically, you could use any of these options for precise reach:
Education level
Fields of Study
Schools
Undergrad years
Are you taking advantage of Facebook's segmentation options?
If you are seeking a paid advertising agency, consider partnering with us.