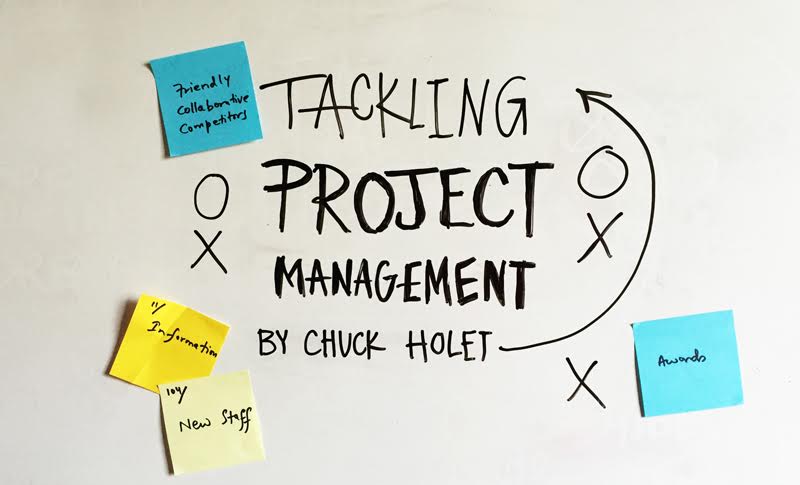 I was asked to write a blog.  'Write about what you love,' they said. Well, I love many things, but the two things that came to mind, besides my wonderful family of course, were my job (a project manager with an advertising agency) and fantasy football.  Now you may think how in the world could someone come up with similarities between the two?  That was my initial thought as well, trust me.  However, the more I thought about it, the more I realized how alike they can be.  Not to mention the start of a new NFL football season and the chance to finally win the coveted fantasy league trophy, which make it even more appropriate.
Big Picture Thinking:
Like everything, you have to start somewhere and with fantasy, it's the draft.  You review your options and player prospects, run through scenarios on who to fall back on if this player gets picked, what bye weeks I need to worry about, how good are the team's defenses this year?  It does help to have a general idea on your draft order, trust me.  The draft day arrives and you patiently sit and wait for your turn while following what others are doing, waiting for that moment to put the strategy you came up with to action.  Then a glitch, your drafting in the third spot but your first pick (Antonio Brown) was taken as number one pick.  Do you panic?  No, you remain calm and go with your back up.  Because you planned and strategized so you had options.
In the world of project management you need to take a similar path.  Focus on the bigger picture because getting the details will come later.  You need to plan and strategize how the work coming into the agency will get accomplished.  You try to anticipate all issues that could arise, knowing there will always be a bump or something coming from left field, and how you can solve them.  Keep cool and remember you planned for this.
Ongoing Coaching:
After the draft is over and your players are picked, you set your starting lineup.  You leave it for the entire season, right?  No, you monitor it week in and week out.  This is not one of those famous rotisserie chicken machines where "You Set It and Forget It", you need to stay vigilant, ahead of the game.  You can't predict the future, is your starting QB going to remain healthy all season, or will he be out for three weeks?  Every week, no matter the outcome of the last week, you review your lineup, see who you're playing against, adjust and reorganize.  Perhaps, you need to make a change and drop a player due to injury or performance and pick up another.  You are at this for 13 weeks, with your eye on the league trophy.
This is the same approach every week as a project manager.  You have to review what projects are scheduled to get accomplished for the week.  Is there new work coming in that I need to focus on, do we have client presentations, who is working on what, were the proper adjustments made based on client reviews, who is available to fix something if there is an issue?  It is all about juggling and figuring out how you are going to get the work done on time and on budget.
Celebrate:
At the end of all that planning and strategizing you are holding up the league trophy or looking at the successful client website, and then you move on to another fantasy sport or planning for next year or the next project because once you're done with one project you still have at least a few more.
Stay tuned for more-especially a picture of my trophy!