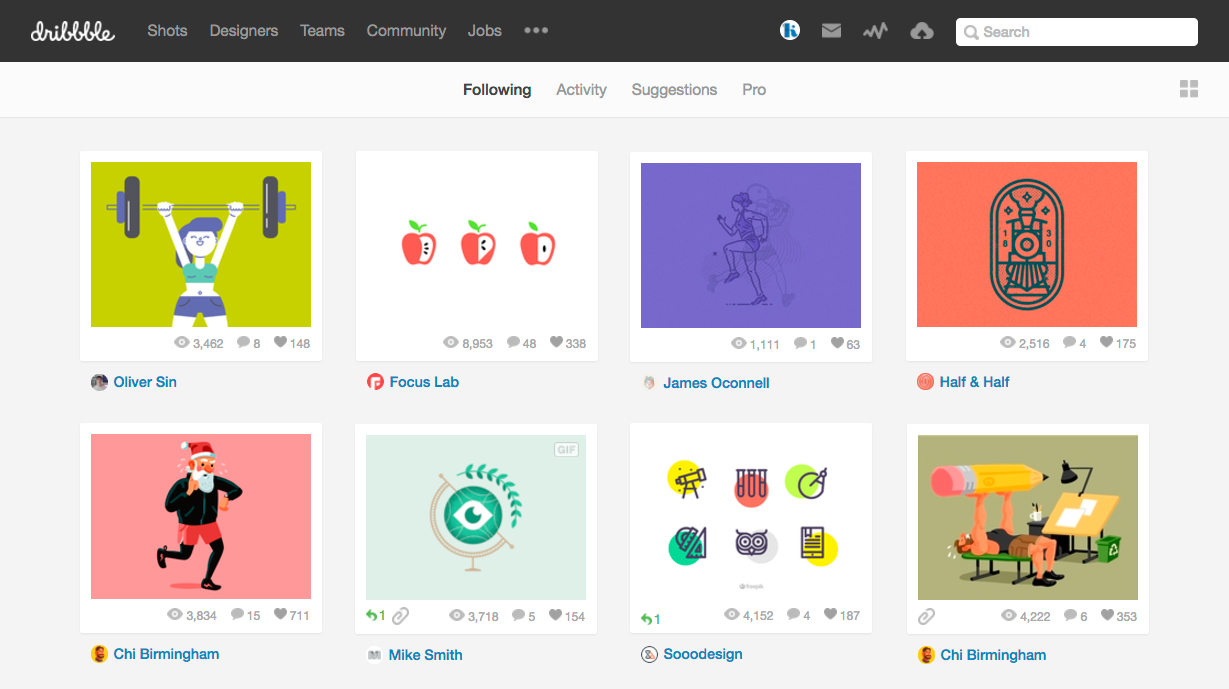 Founded in 2009, Dribbble has quickly become one of the largest digital platforms for designers to show and tell, promote, discover, and explore design. With over 500,000 users, 300+ of which call Pittsburgh home, Dribbble is changing the way designers share their work, find new clients, make friends and expand their skillset.
Exclusivity has been a key factor in Dribbble's success. Borrowing terms from basketball, players must be drafted by existing members in order to upload and share their work. This maintains a level of quality among the work shared, setting Dribbble apart from other portfolio websites, like Behance, that are free to anyone with a computer and access to the internet.
But Dribbble is more than an exclusive portfolio sharing resource. It's user testimonials prove that users can, and have also:
Landed dream jobs
Scored new clients
Found endless inspiration
Received constructive feedback
Made network connections
And now they can acquire career training
Dribbble Training is the most recent addition to Dribbble's arsenal of exclusive community features. They've partnered with design educators from leading institutions like Parsons, Stanford d.school, and practitioners from the Dribbble community, to bring high-quality online design education to their players.
Open enrollment for the first training program begins soon.
This first session, Master Real-World UX and Process with Top Designers will feature 7 coaches from Facebook, Dropbox, Creativedash, Balkan Brothers and more. With 67 videos, 6 one-on-one sessions, and 178 real project files. Lessons include sessions about finding right fit projects, research a discovery phase guidance, wireframing and continued growth and development.

The course is designed for freelancers, small agencies, start-ups and large companies.
But hurry, there are only 300 available spots on the roster. You don't want to get caught riding the bench.