In the past, universities have created both a Company Page and a University Page within Linkedin – mainly because each page offered different features and functionalities. Linkedin has been getting feedback, especially from higher education marketers, of this causing redundancy for admins and providing a confusing experience for Linkedin members. So to simplify this, they are merging the two pages into one combined Page.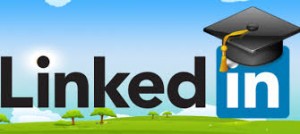 What is happening right now?
Linkedin is merging the University and Company pages into one page – an upgraded University page that will have all of the features of the Company pages.
New higher education marketing features include:
Real-time analytics on people who visit your page, instead of a weekly analytics email
Sponsored Content to reach prospective students and alumni right in their LinkedIn feed
Career Pages so you can show potential hires what working at your university is like (you can now pay for this upgrade)
Pros:
Besides the new features, the biggest pro is that it will now be easier to reach all of your followers at once.
Cons:
The Notable Alumni and Recommendations features will not be available in the new design (this showed a list of successful alumni and allowed alumni to write recommendations about the university).
We'll keep you posted as the new, upgraded University pages roll out and what effects it has for higher education marketing campaigns…