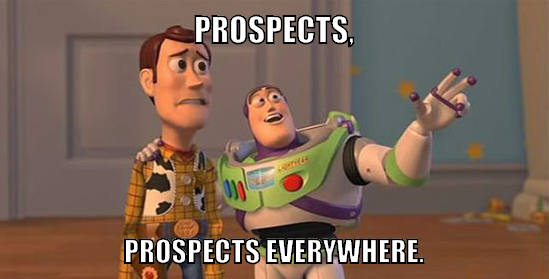 College is expensive. The average cost of a four-year college degree in the United States is something like $31,374, per year. Which adds up to a whopping $125,498 by the time graduation rolls around.
I'm frugal. Which basically means that I Google everything I buy in order to find the best quality and price available. And I'm not alone. According to Adweek, 81% of shoppers conduct online research before buying.
It makes sense that prospective college students are heading online to research their top schools in order to get the best quality education for their investment. And your homepage isn't the only place their searches are taking them.
A survey by Global Web Index found that 36% of teens and young adults ages 16-24 use social media to research brands, products or services. A similar survey by Uversity found that 68% of high school students use social media to research colleges.
So how can you maximize your social media potential?
1. Start thinking about your Instagram account as a viewbook that keeps revolving. Be thoughtful about the variety of photos you post and stick to a schedule for when to post. I recommend posting a new photo or video once every 2-3 days.
Ensure that you're posting a melting pot of content; athletics, campus architecture, academics and some student life shots. Try be authentic and post photos of things that happened on the day you captured the photos. And most importantly, be sure to tag your photos with the appropriate location tags and hashtags to reach the most users.
Insta pros: Bucknell, Kenyon, University of Kansas, Berklee College, Darmouth
2. Your Facebook page is a place to engage with visitors. Share news, events and highlights. Encourage and facilitate conversation, and interact with alumni, parents, current students and prospects in real time.
Take advantage of the comments feature on Facebook and reply to users who ask questions. Don't be afraid to let loose and crack a few jokes from time to time.
Facebook gurus: Susquehanna, Boston College, Dayton, University of Kentucky, University of Houston, University of California
3. Twitter is a great conversation starter and an even better news engine. The chronological nature of twitter makes it great for organizing current events. Tweet news, photos and important information.
Show your community your care by favoriting, retweeting and replying to tweets relevant to the university.
I recently tweeted "Just bought my first pair of @LulaRoe leggings. Naturally, they're orange and maroon. #susqu" And my alma mater, Susquehanna, favorited it. #AlumniEngagment.
Tweet stars: MIT, Georgetown, Princeton, Ohio State, Indiana University
4. Consider Snapchat an informal sneak peek into the campus experience. A virtual campus tour, that happens ten seconds at a time. Every. Single. Day. Student "account take-overs" are a great way to ensure a good variety of content gets pushed to your account regularly.
Geo-filters are also an essential way to encourage community spirit! You can read more about the benefits of a great Geo-filter here.
Snaperts: UofMichigan, mitstudents, ColoradoStateU, Dukestudents
Interested in learning more about how social media can help your admission process? Let us help! We've got a bunch of tricks and tips up our sleeve to help you maximize your social media impact score.