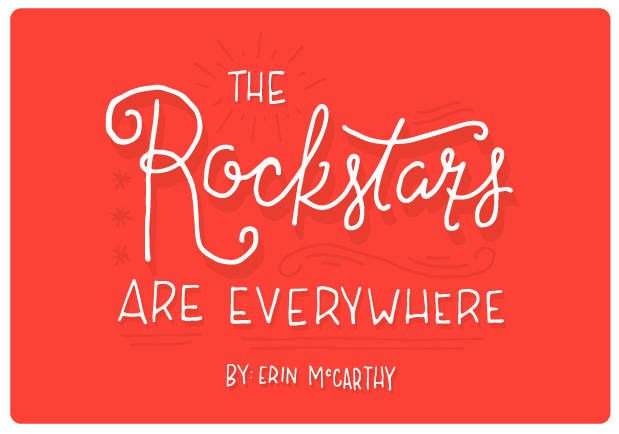 In light of my yellow Elliance copywriter's desk making its first journey around the shy Pittsburgh sun, I got to thinking about what I'd learned about higher education marketing in the last year, and if there was anything the handful of schools I've worked with had in common.
It seems to all boil down to one thing: There are awesome people doing awesome things everywhere.
Pardon my vagueness.
There are about 2,000 four-year institutions in the United States, and each is known for different things — some more than others. But the one thing that I've found, no matter where U.S. News and World Report ranks them, is that 100 percent of these schools have staff, faculty and students putting their hearts into their work.
I truly believe that there is magic that happens when passionate people work together.
From the hundreds of thousands of service hours completed every year by a small liberal arts college in Massachusetts that has created a contagious culture of compassion…
…To the pitcher I chatted with who learned he is a leader — a skill he discovered playing the game he loves — and the great energy he brings to his campus community. College ball has given him the chance to be the first in his family to graduate from college.
One client of ours is among the best equestrian schools in the country. Its students hail from all over the place — Colorado, Connecticut, California — to the small Missouri town, yes, to learn from the industry's best and brightest. Yes, to get experience and an education in a state-of-the-art facility and in a professional environment. But also because something beautiful happens when people with similar passions come together to devote their lives to something awesome.
Higher education marketing is about telling these kinds of stories.
I was trained as a journalist. I have a heart for diving in to uncover the amazing stories happening in everyday places. As a content marketer, I feel a responsibility to tell them, too.
Marketing becomes meaningful when we uncover truths of an institution that even they may not have known about themselves. It becomes meaningful when a high school kid learns that a place exists where people are actually learning about the things he or she dreamed of — that the thing that puts a fire in her belly is something she could spend her life doing — whether it's a game or a service or a horse.
"Wow, I can make a life out of that?"
Higher education marketing isn't just about raising inquiries or enrollment numbers or average applicant test scores. It's about an opportunity to spread awareness about even the most niche communities to people who — without it — may have never known. And their lives are forever changed.
"Don't ask what the world needs. Ask what makes you come alive and go do it, because what the world needs is people who have come alive." – Howard Thurman